'In the Richest and Most Costly Style': Furnishing Goldsmiths' Hall, 1834-5
Home to the Worshipful Company of Goldsmiths, the Goldsmiths' Hall in the heart of the City of London, was designed by Philip Hardwick (1792-1870) and opened to great acclaim in 1835. The third building of its kind on the site, Hardwick also designed many of the furnishings and employed the firms Thomas and George Seddon and William and Charles Wilkinson to execute the work. Despite some wartime losses, much of the furniture survives in situ and remains in use to the present day. It is also one of the best documented commissions of its time, supplemented by a comprehensive archive including estimate sketchbooks, scale drawings and a complete series of accounts. This lecture will highlight previously unpublished material relating to the commission.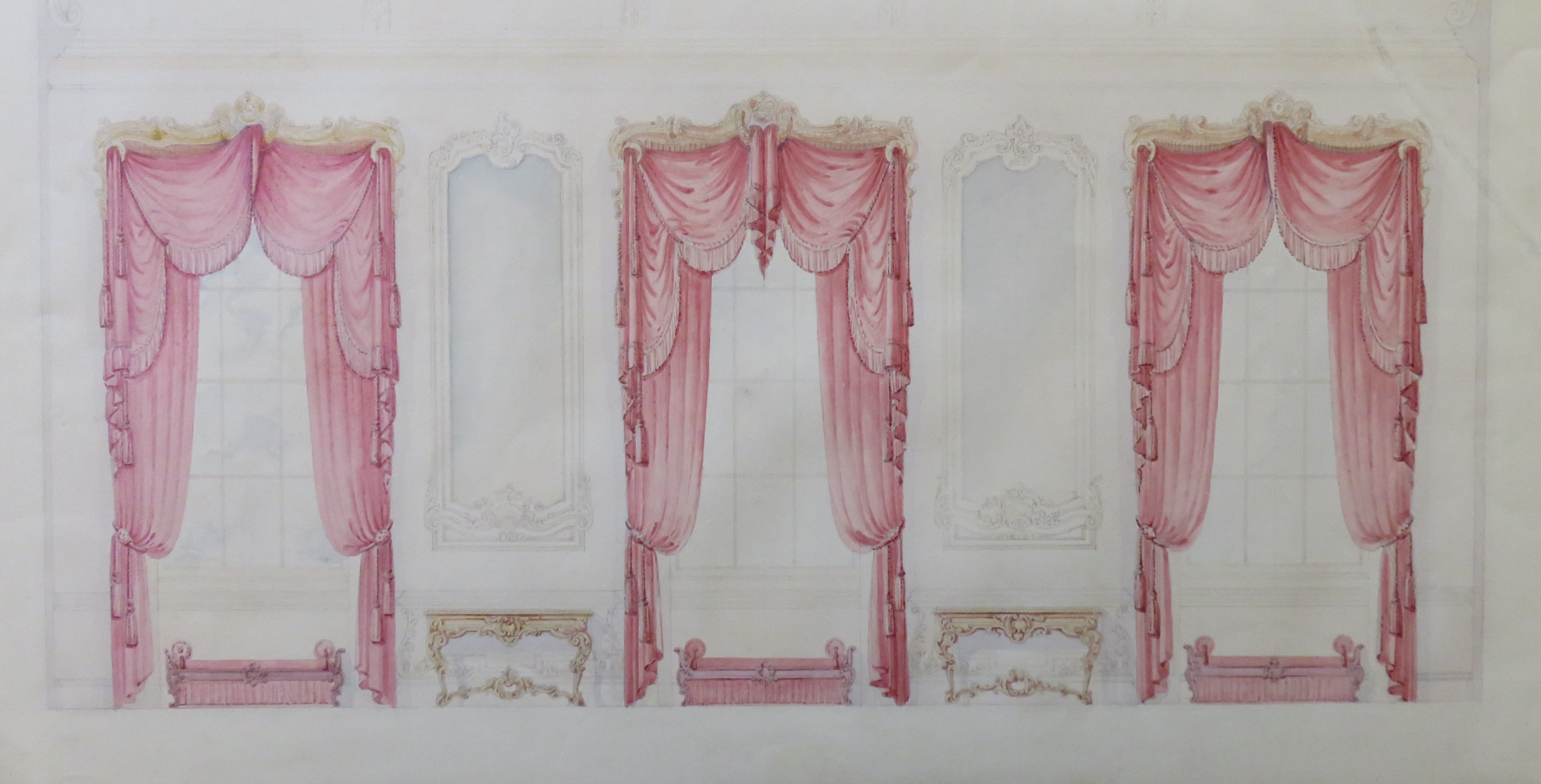 Philip Hardwick (1792-1870), Design for the Court Drawing Room, West Elevation, c. 1830; pen-and-ink, pencil and watercolour on paper (Worshipful Company of Goldsmiths).
Michael Shrive is Assistant Curator at Waddesdon Manor in Buckinghamshire (National Trust / Rothschild Collections) and currently sits on the Furniture History Society Events Committee. He recently contributed to the publications Jean-Henri Riesener: Cabinetmaker to Louis XVI and Marie Antoinette (2020) and Furniture History (2019). In 2016 he graduated with an MA in Decorative Arts and Historic Interiors from the University of Buckingham and his dissertation topic was the furnishing of Goldsmiths' Hall. Formerly he was Curatorial Intern of Decorative Arts at Royal Collection Trust and has previously worked on the National Trust's Furniture Research and Cataloguing Project.
This event is free to members, and £5 for non-members. To make a payment, please click here, using event code ESAGYM.