British Furniture Making and the Globalised Trade
Every Wednesday (2nd, 9th, 16th, 23rd and 30th) in November
16.30-19.30 (GMT)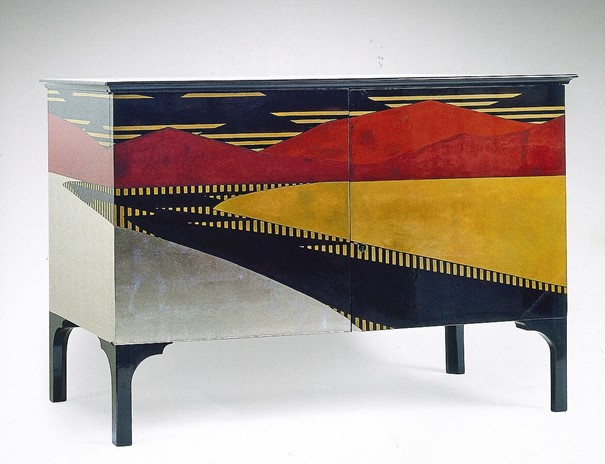 Clockwise from top centre:
Jamaican inlaid centre table (c. 1846-51) by Ralph Turnbull © Thomas Coulborn & Sons; chairs in the dining room at St Catherine's College, Oxford (1962) by Arne Jacobsen © A. Davies; detail of a silver side table (1698-99) by Andrew Moore © Royal Collection Trust; detail of a John Guilbaud trade card c. 1693-1712 © Museum of the Home; detail of a tall case clock (1770-79), the case made by George Pickering © Philadelphia Museum of Art; design for export furniture (ca. 1800) by an anonymous Chinese artist, watercolour over graphite, © The Met. Museum, N.Y.
BIFMO-FHS is offering a course on Zoom every Wednesday throughout November when each week curators and historians will consider how methods and ideas about furniture making have been transmitted between countries from the seventeenth to the twentieth century. Some speakers will consider how methods and designs in Britain were influenced by immigration to this country, while others will look at the impact of British furniture makers who emigrated to other countries such as the United States.

These presentations will include a wide variety of fine examples of craftsmanship from silver furniture in the seventeenth century, to Ralph Turnbull in nineteenth century Jamaica, through to the impact of Danish furniture importers and Arne Jacobsen in the twentieth century.
Each week the session will start at 16.30 (GMT) and conclude at 19.30 (GMT). Please note that for the first week, our US participants on the East Coast will only be four hours behind the UK. Weeks 2 to 5 will revert to the usual five hour difference.
Most of the presentations will be 30 minutes in length followed by a short Q&A session. The programme on Week 4 varies slightly and will include 5 speakers instead of 4, but the total length of the session will be the same (3 hours). There will be a 15-minute comfort break approximately half way through each weekly programme.
It is possible to book individual weeks but you will benefit from a discount if you book all 5 sessions together. FHS members benefit from a further discount on all tickets. Tickets are available through Eventbrite here.
Don't worry if you are unable to attend a live event, as most of the presentations will be recorded and every ticketholder will receive a link to the relevant recording.
Course programme:
Week 1 – Wednesday, 2nd November
The Impact of Immigration on the Furniture Trade in the 17th Century
Grinling Gibbons - David Luard
Furniture made for the court and the city – Adriana Turpin
Upholsterers, mercers and lace men at the late Stuart Court: patronage, networks and international influences. – Olivia Fryman
'Such Massey pieces of plate': silver furniture in England 1660-1702 – Matthew Winterbottom
Week 2 – Wednesday, 9th November
Furniture Making in London and Europe
Huguenots Furniture Makers in the long eighteenth century - Dr Tessa Murdoch
Following a Thread. How Mr Potter's designs travelled - Sarah Medlam
'Gorgeous Pieces of Inlaid Work with Figures': Notes on Johann Gottlieb Fiedler, Berlin's Early Classicist Ebeniste - Dr Achim Stiegel
British models for Italian furniture makers - Enrico Colle
Week 3 – Wednesday, 16th November
Global Networks and Furniture Making in the 18th Century
The Aesthetic and Cultural Hybridity of Cantonese Trade Furniture – Karina Corrigan
A Furniture Trade adapting to the benefits of Empire – John Cross
Patterns, Templates, and Publications: British and Irish Émigré Cabinetmakers in America - Alexandra Kirtley
English Influences in the Southern States of America - Tom Savage
Week 4 - Wednesday, 23rd November
Immigration and Emigration of Furniture Makers in the Nineteenth Century
Johann Martin Levien: Master Cabinetmaker of Prussia, New Zealand, and England - Serena Newmark
Anecdotes on the Immigrant Furniture Making Community in the Tottenham Court Road area, London, 1850-1900 - Clarissa Ward
Nineteenth-Century Specimen Furniture in Jamaica and the British Empire - Catherine Ducette
The Crace Firm and French Influences - Dr Megan Aldrich
The Relationship between Britain and the US at the Great Exhibitions of the 19th century - Dr David Tiedemann
Week 5 - Wednesday, 30th November
Making the Modern World: Global Connections into the 20th Century
'Princely but peaceful splendor': Cottier & Co. in New York - Max Donnelly
The furniture export trade between Australia and Britain in the nineteenth century - Professor Clive Edwards
Immigrant furniture workers in the East End of London including a case study of the Hille firm - Dr Pat Kirkham
Denmark in Britain: The work and influence of the Danish furniture importers and wholesalers in London - Professor Bruce Peter
Please click here for further information about the speakers and the presentations on Eventbrite.
If you have any questions, please email Ann Davies at bifmo@furniturehistorysociety.org.