Society of Antiquaries, Burlington House, Piccadilly, London W1J 0BE 6pm for 6.30pm
Ince & Mayhew: Interpreting the Record

by
Sir Hugh Roberts GCVO, FSA, Surveyor Emeritus of The Queen's Works of Art and former Director of The Royal Collection
The lecture marks the publication by Philip Wilson in 2022 of Industry and Ingenuity: the Partnership of William Ince and John Mayhew by Hugh Roberts and Charles Cator. This book is the culmination of many years of research by both authors. It brings together for the first time a corpus of well documented or firmly attributed work by one of the leading metropolitan cabinet-making firms of the eighteenth century, a firm which was as well-known and successful in its day as that of Thomas Chippendale.
By the time furniture history had become established as a serious area of study in the 20th century, much of the furniture produced by this long-lived business had lost its identity and no clear picture of the firm's output existed. The lecture will examine the process by which the authors have been able to retrieve evidence of some ninety-seven commissions, and to reconnect around three hundred pieces of furniture with patrons and documents.
Admission to the lecture is free for members, but attendance is by ticket only, which must be acquired in advance. Please apply to the Events Secretary by email or post. Numbers are limited to 90. We plan to live-stream the event for those who cannot attend in person.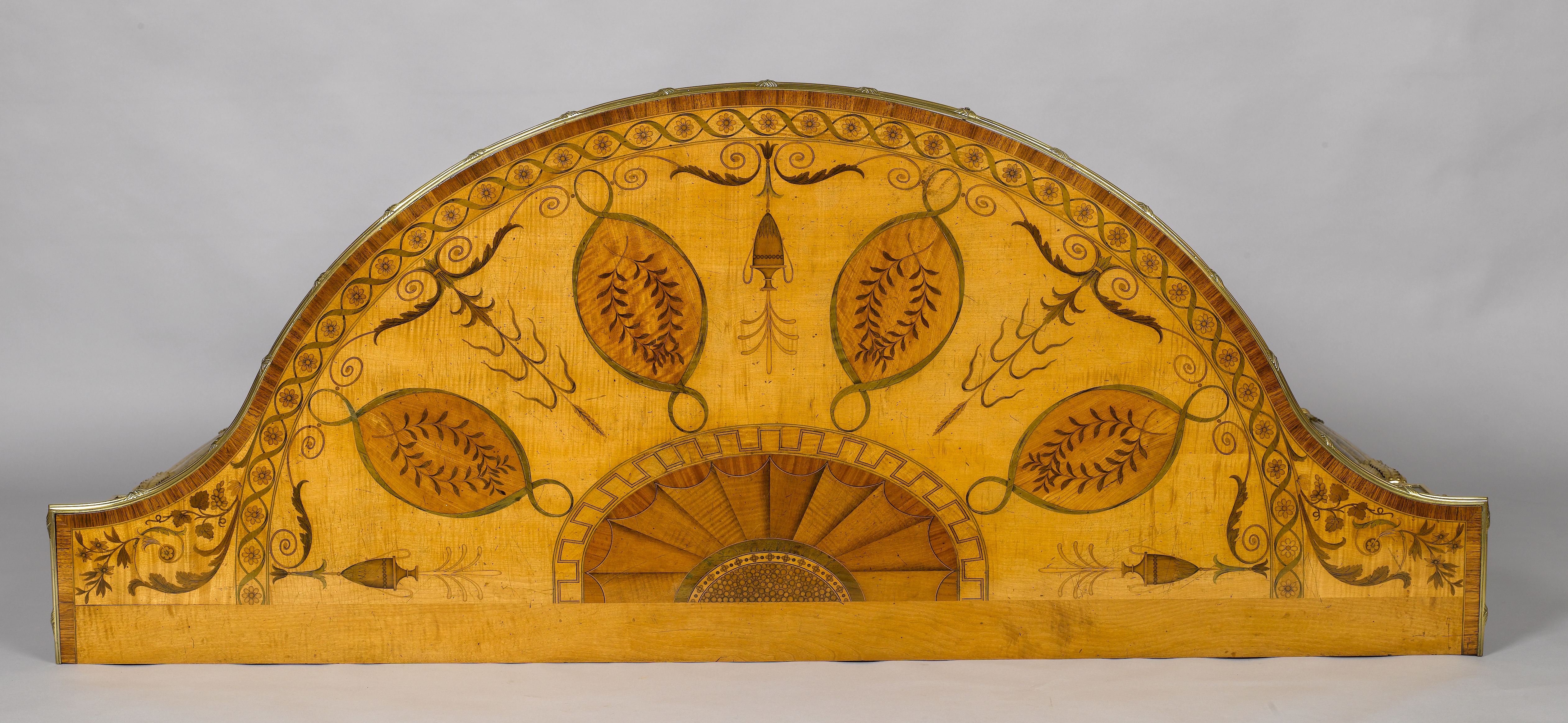 Marquetry top of one of a pair of tables made by Ince and Mayhew for the Earl of Caledon, 1785