From Revival to Reform: a short online course about nineteenth century furniture Wednesday, 21 April 2021, 16.00 - 19.30 (BST)
Stylistically, nineteenth century Britain was a period of extraordinary richness and variety, taking its influences from a wide range of historical periods as well as an expanding global reach. Half way through the century, the Great Exhibition in Hyde Park was a manifestation of the breadth of this stylistic appetite and ambition. The growth of industrial cities, the development of manufacturing industries together with a rising middle class all influenced the furniture trade. An increase in the demand for affordable furnishings drew on and in turn prompted a higher standard of manufacturing capabilities and technical skill while cultural reformers insisted on improving standards in design and examined the aesthetics of the domestic interior.
This short course sets out to consider a few aspects of furniture making and the furniture market during this intense period of British history. It takes as its two central themes, the historicism that prevailed in fashionable interiors throughout the century and the reforming movements of Pugin and the gothic revival, William Morris and the Arts and Crafts and the Aesthetic Movement. Together these movements placed British design and production on the path to modernism.
Please see below for the course content together with the list of eminent speakers who will be delivering their presentations live followed by a Q&A session:
16.00: Welcome & Introduction
Adriana Turpin (Chairman of the Society's Grants Committee and Project Manager for Outreach and Development for BIFMO)
16.05: Dr Megan Aldrich - Setting the Stage for British Furniture in the Nineteenth century
This talk will introduce some of the wider phenomena which had a direct impact on the production of furniture in the British Isles during the nineteenth century. From the advent of industrialisation, to international art fairs and the nostalgia for a lost 'golden age' of the eighteenth century, furniture makers in Britain responded to the complex and rapidly changing world around them.
--
Megan Aldrich is a part-time tutor in the Department of Continuing Education, University of Oxford, and Hon. Editorial Secretary of the Furniture History Society. She researches aspects of antiquarian design and historicism across the areas of architecture, interiors, decorative art and design and garden history, and has published widely in these areas. She is a Fellow of the Society of Antiquaries.
16.30: Christopher Payne - Examining contemporary sources: The Furniture Gazette 1872-1896
At the same time that the BIFMO team is extending its reference material into the latter part of the 19th century, Christopher has been researching, amongst other publications, the Furniture Gazette, for references to cabinet makers and information on the furniture trade. His talk today will look at some of the material he has found, material which is outside but complementary to the remit of BIFMO.
--
Christopher Payne is an independent furniture historian, author and broadcaster. His books include works on European and French 19th-century furniture which have been translated into several languages, including French, Spanish, Hungarian and Chinese. He is a visiting professor at the Shanghai Institute of Visual Arts (SIVA).
Christopher is currently working on a book on British furniture of the 19th century, which will be a companion volume to his 2018 publication, Paris Furniture - the luxury market of the 19th century. It is due to be published in 2022 and is being sponsored by Butchoff Antiques.
17.00: Joint Q&A
17.05: BREAK
17.15: Dr Sydney Ayers - Wright & Mansfield: The Adam Revival in Furniture and Interiors
This session will focus on the furniture and designs of English firm Wright & Mansfield—looking at individual pieces of furniture and investigating their sources of inspiration. Wright & Mansfield worked from c.1860 to 1885, becoming leaders of the revival of Adam Style and eighteenth-century furniture. We will explore the firm's trajectory, firstly considering the influence of their first and only known private patron: Sir Dudley Coutts Marjoribanks, 1st Lord Tweedmouth. Wright & Mansfield then became internationally renown through the display of their work at International Exhibitions in London in 1862, Paris in 1867, and Philadelphia in 1876. Well-recorded and illustrated, their furniture designs encompassed decorative styles of the eighteenth century more broadly—raising questions of stylistic authenticity and accuracy. And in these international environments we will see how Wright & Mansfield's work was praised as an 'expressly English' design style, as an exception from dominant European influences. Finally, we will take a glimpse at other British furniture makers would follow Wright and Mansfield in producing eighteenth-century revival furniture in the 1870s and 1880s, such as James Shoolbred & Co., Messrs. Gillow of Lancaster and Oxford Street, and Frederick Litchfield and Company.
--
Dr Sydney Ayers is a Postdoctoral Fellow at the Institute for the Advanced Studies in the Humanities (IASH) at the University of Edinburgh. She completed her PhD at the University of Edinburgh, funded by a PhD Scholarship from the Society of Architectural Historians of Great Britain (SAHGB). Sydney's research focuses on the reception and afterlife of British neoclassical architecture and design—especially the eighteenth-century architect Robert Adam—in Britain as well as globally, in the eighteenth and nineteenth centuries.
18.00: Helena Pickup - Useful and Beautiful: The furniture of William Morris
William Morris is best known today for his textiles and wallpapers, but what originally inspired him to become a designer was his personal desire for furniture which would be both useful and beautiful and would evoke the medieval past which fascinated him. Helena Pickup traces the development of Morris's furniture from the first pieces intended for his own home to the bestselling lines offered by his decorating firm, which would evolve out of a small enterprise, uniting a circle of artists and friends, into an iconic company which would have a profound influence on British design.
--
After a first degree in Modern History at the University of Oxford, Helena Pickup studied for an MA in Decorative Arts and Historic Interiors at the Wallace Collection in London. She went on to train as a curator with the National Trust at Waddesdon Manor, a 19th century Rothschild house with an important furniture collection, working on their education, exhibition and research programmes and contributing to catalogues and other publications. For more than ten years Helena has been a Consultant Lecturer and course leader at Sotheby's Institute of Art London, teaching fine and decorative arts and the history of collecting and of luxury goods from the Renaissance to Art Nouveau.
18.45: Joint Q&A
18.55: BREAK
19.00: Matthew Winterbottom - William Burges's Great Bookcase in the Ashmolean Museum, Oxford
Enormous and highly decorated, the Great Bookcase was made to hold art books in Burges's offices at Buckingham Street in London. Work on the bookcase started around 1859 and was completed by 1862 when it was included in the Medieval Court at the International Exhibition in London. Although the design was based on surviving medieval furniture, the bookcase remains a purely nineteenth-century creation. William Burges's designs, both for buildings and works of art, evoke an idealised medieval world that never was, a Victorian High Gothic fantasy to which Burges retreated. Burges believed that in addition to serving a practical purpose, furniture should also tell a story. Fourteen leading artists from Burges's circle worked on the painted panels and decoration on the Bookcase.
--
Matthew Winterbottom was appointed Curator of Nineteenth-Century Decorative Arts in the Department of Western Art at the Ashmolean Museum in March 2014. This new post was created to develop a collection of decorative arts in order to complement the Ashmolean's superb collection of Nineteenth-Century paintings, works on paper and sculpture. Matthew led the redevelopment and redisplay of the Museum's Nineteenth-Century Art Galleries that opened in May 2016. These galleries show for the first time decorative arts together with paintings and sculpture. Matthew started his career in the Victoria & Albert Museum in the Metalwork then Furniture & Woodwork Departments. He then spent seven years as Curator or Decorative Arts at the Royal Collection before moving to the Holburne Museum in Bath. There he led the redevelopment of the decorative art galleries as part of the Museum's extension and major refurbishment.
19.25: Adriana Turpin - Concluding Remarks & Thanks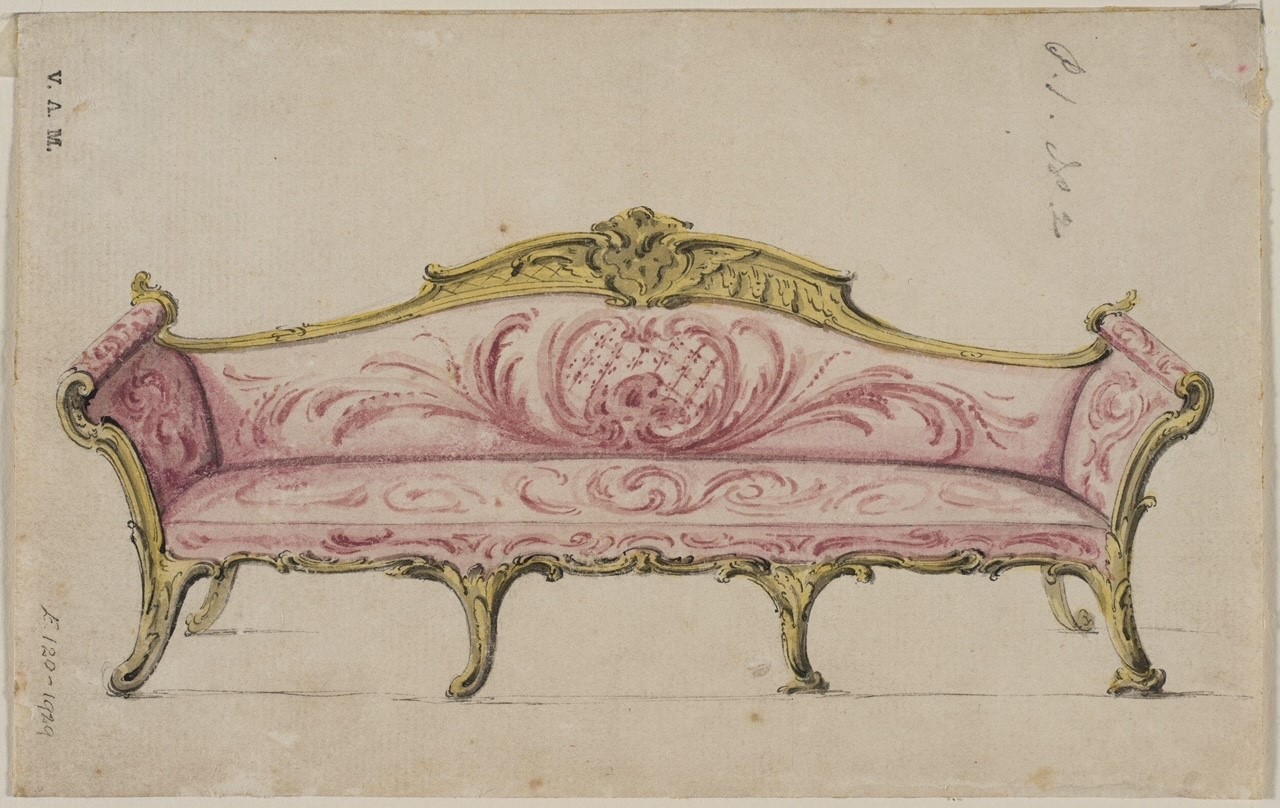 William Burges's Great Bookcase © The Ashmolean Museum, Oxford


Ticket Prices:
FHS Members: £15
FHS ECD Members: £7.50
Non-members: £25
Click here for further details and for the link to register and pay through Eventbrite.
If you have any further queries please contact us at bifmo@furniturehistorysociety.org.
The Foyle Foundation supports BIFMO's outreach programme.
This event is supported by the Paul Mellon Centre for Studies in British Art.