Museum of the Home (The Geffrye Museum), Geffrye Almshouses, 136 Kingsland Road, Hoxton, London E2 8EA
11.00am – 1.00pm (coffee from 10.20am)
The Annual General Meeting for the year ending 30 June 2021 will be held at the Museum of the Home (Geffrye Museum). The AGM will start at 11.00 am (coffee from 10.30 am). We also hope to Live Stream this event and further details on this will be sent out to members nearer the time.
Talks will include:
Helen Dorey, Deputy Director of Sir John Soane's Museum, will talk about the project to restore the architect's drawing office, thought to be the earliest architect's office to survive intact. In the course of the project the mahogany desks and drawers will be restored and the collection of architectural casts cleaned and their original arrangements reinstated where they have been altered.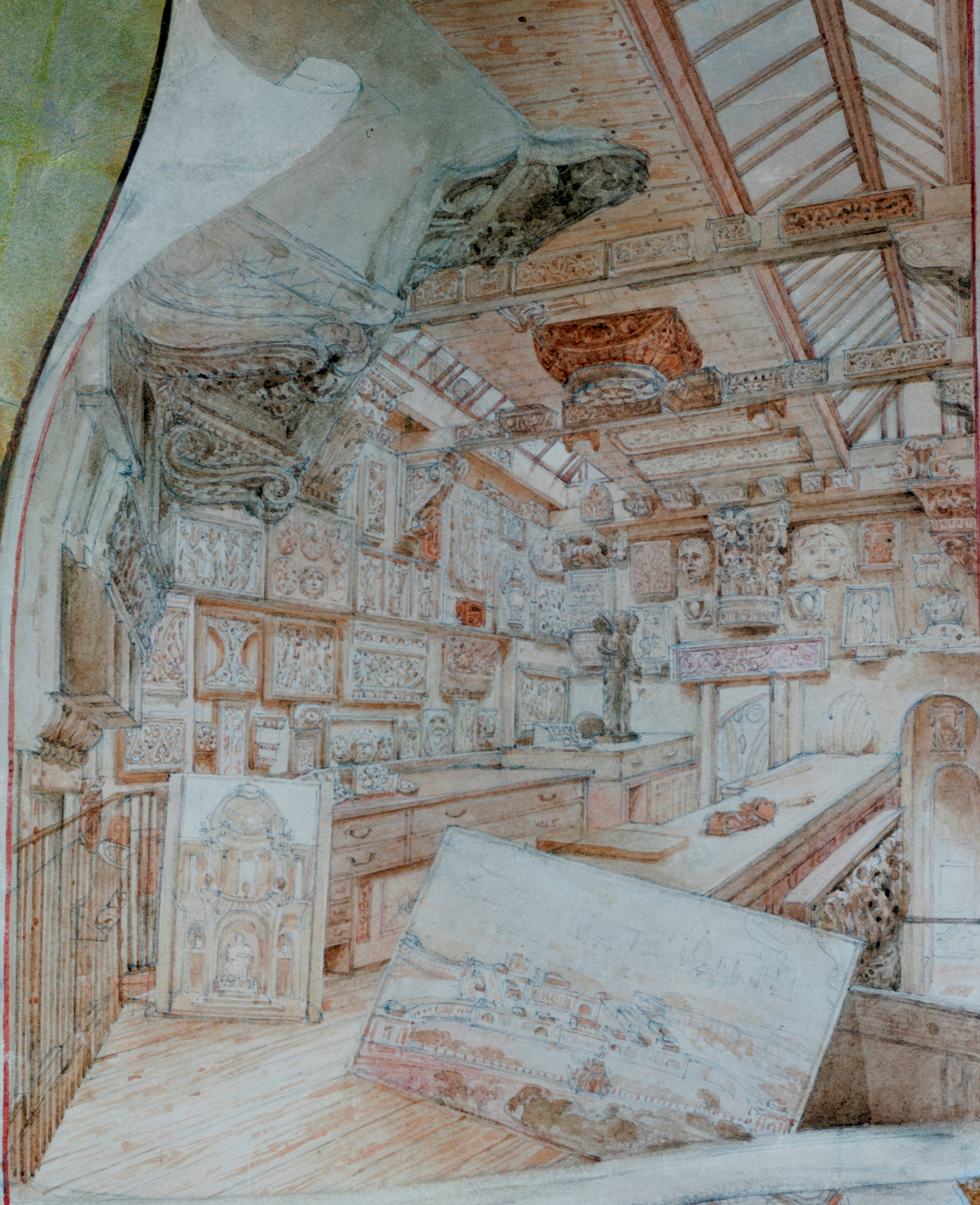 The Drawing Office of Students' Room at Sir John Soane's Museum. Detail from a larger composite watercolour of various views of the house by J. M. Gandy, 1822
© Trustees of Sir John Soane's Museum, London

William Palin (Chief Executive Officer, Barts Heritage Trust) - 'Waking a Sleeping Giant: the North Wing Project at St Bartholomew's Hospital in the City of London'. In anticipation of the 900th anniversary of St Bartholomew's Hospital in 2023, Barts Heritage will be embarking on a landmark project to repair, conserve and renovate the Grade I listed North Wing and Henry VIII Gate at the heart of Hospital site. The North Wing houses the celebrated Hogarth Stair and the monumental Great Hall. In this talk the charity's CEO Will Palin will discuss the planned restoration of the North Wing at Barts and reflect on his last epic project, the Painted Hall in Greenwich.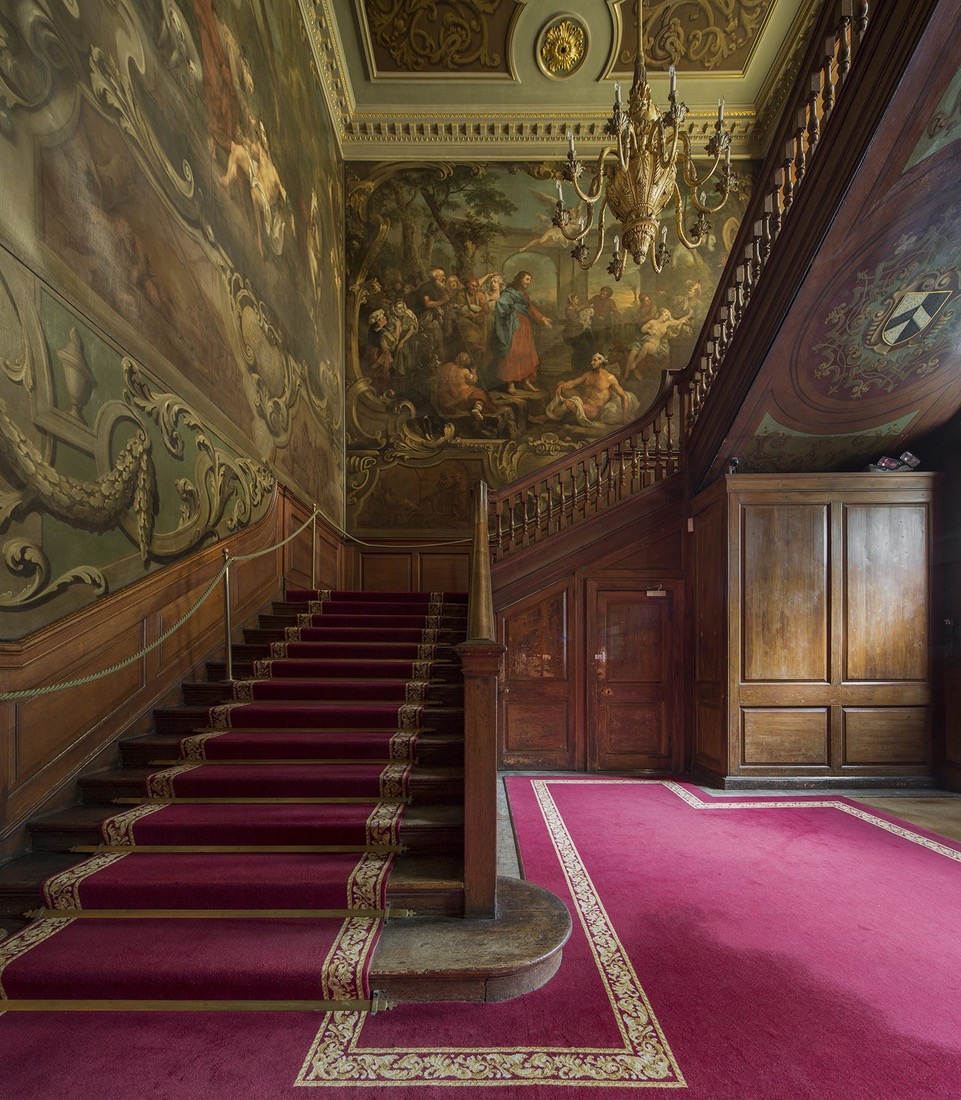 William Hogarth Staircase at St Bartholomew's Hospital
Hannah Phillip, Programme Director for the Grinling Gibbons National Centenary 2021, will speak about the programme of events and the exhibition 'Centuries in the Making', at Bonhams, London 3-27 August 2021, and at Compton Verney Art Gallery Warwickshire, 24 September 2021 - 4 January 2022.'
Home has many meanings, from the spaces we live in to a feeling that goes beyond a specific time or place. Set in 18th century almshouses surrounded by gardens in Hoxton, East London, the Museum of the Home reveals and rethinks the way we live by sharing personal and diverse stories of home life throughout its galleries, Rooms and Gardens Through Time, exhibitions and events.
The Museum reopened in Spring 2021 after a major redevelopment that will greatly improve access and open up spaces previously unseen by the public in its 100 year history. Much more of the collection is on display in new galleries highlighting touching personal stories and important universal themes relating to the home.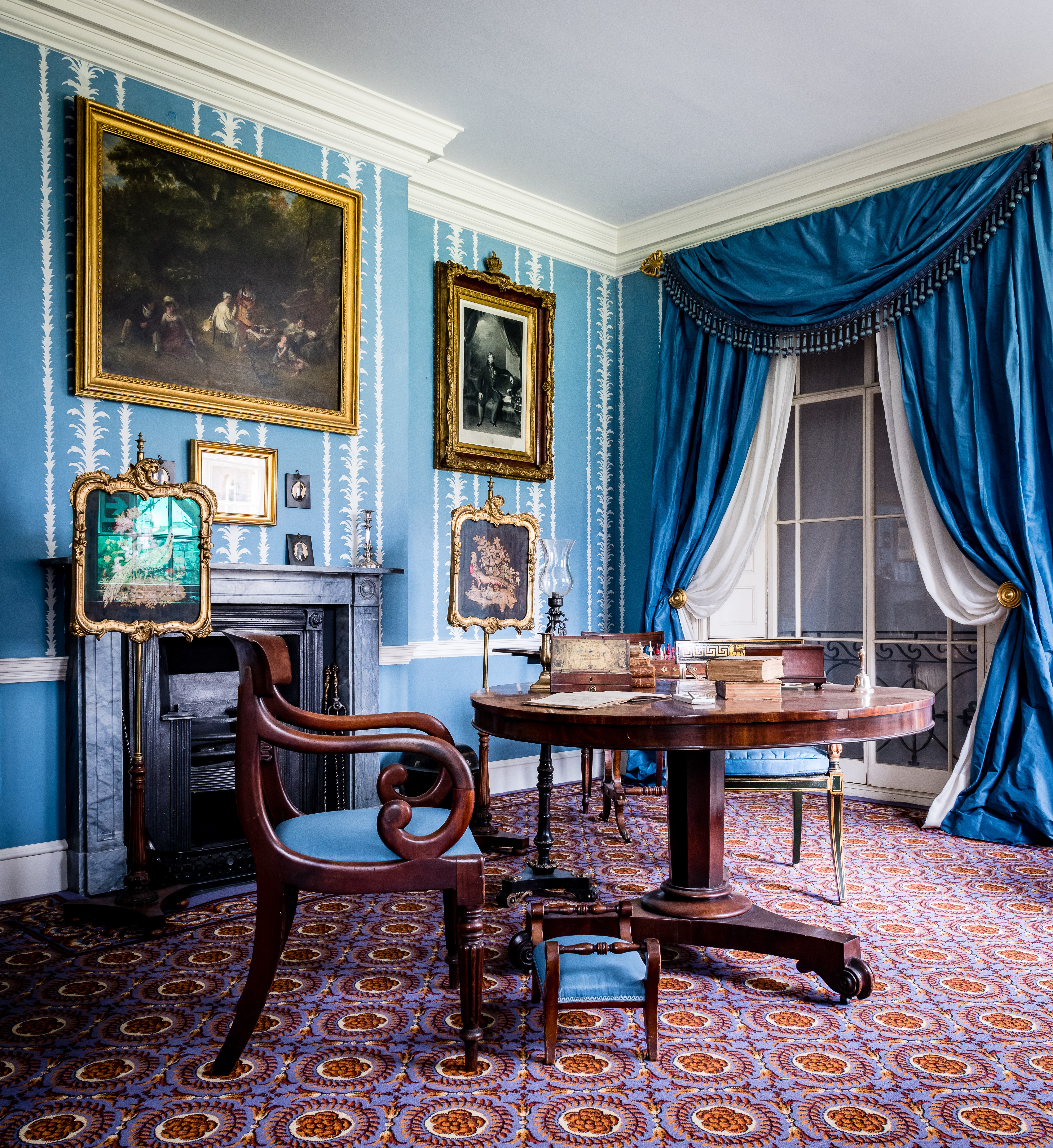 A drawing room in 1830 © Museum of the Home, Em Fitzgerald