London SW1A 0AA 2pm - 5pm Approx Original date changed due to train strike on 6 January.
The Palace of Westminster is a Grade 1 listed building and UNESCO World Heritage Site. A working building, supporting a thriving Parliamentary democracy, the Palace contains almost 11,000 pieces of furniture, designed by A.W.N. Pugin and Sir Giles Gilbert Scott. Led by specialists from the Heritage Collections team, this tour will show you pieces from the collection in some of the most recognised rooms in the country. Highlights will include Westminster Hall, Central Lobby and both chambers. Objects will be seen in situ, including the Sovereign's Throne in the Lords Chamber, the Speaker's Chair in the Commons Chamber and Commonwealth gifts in the voting lobbies.


This visit is fully subscribed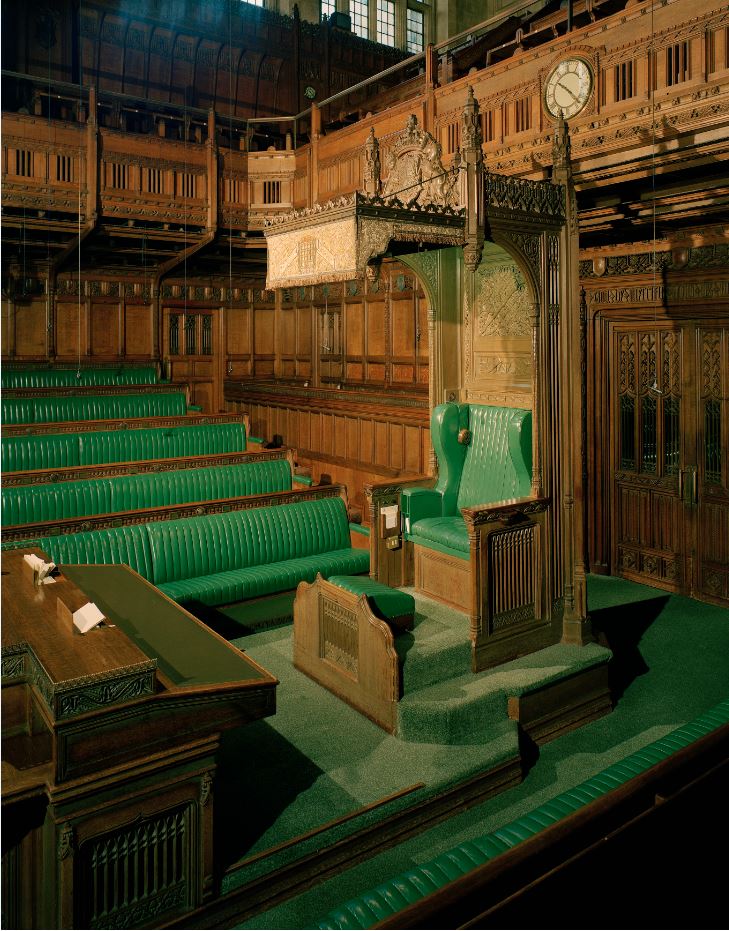 Historic chairs by Sir Giles Gilbert Scott, H. H. Martyn & Co. Ltd. and Watts & Co.
(C) UK Parliament POW 09703