This visit to the Brotherton Research Centre at the University of Leeds to view highlights from the John Evan Bedford Library of Furniture History follows on from the online lecture in February 2022.
The project team have nearly completed the cataloguing of John Bedford's remarkable collection. In the new John Bedford Room you will have the opportunity to see rare items such as Thomas Chippendale Jnr's Sketches of Ornament (1779), the only complete set of plates known and The Ladies Amusement: Or, The Whole Art of Japanning Made Easy (c.1762), with all parts fully coloured and bound together, of which John was particularly proud. His extensive collection of trade cards, containing many unique survivals, has been repackaged to aid consultation, and will also be made available on the day.
The visit will be led by Collections and Engagement Manager, Rhiannon Lawrence-Francis and Dr Mark Westgarth, Associate Professor in Art History & Museum Studies at the University of Leeds. They will discuss how John's library came to Leeds and explain why Leeds is becoming such an important centre for the study of furniture history and allied subjects. There will also be an opportunity to visit the Treasures of the Brotherton Gallery to see items from the wider Special Collections relating to country house and garden design, and to a see a new exhibition on Brutalist Architecture at the Stanley and Audrey Burton Gallery.
This visit is now full.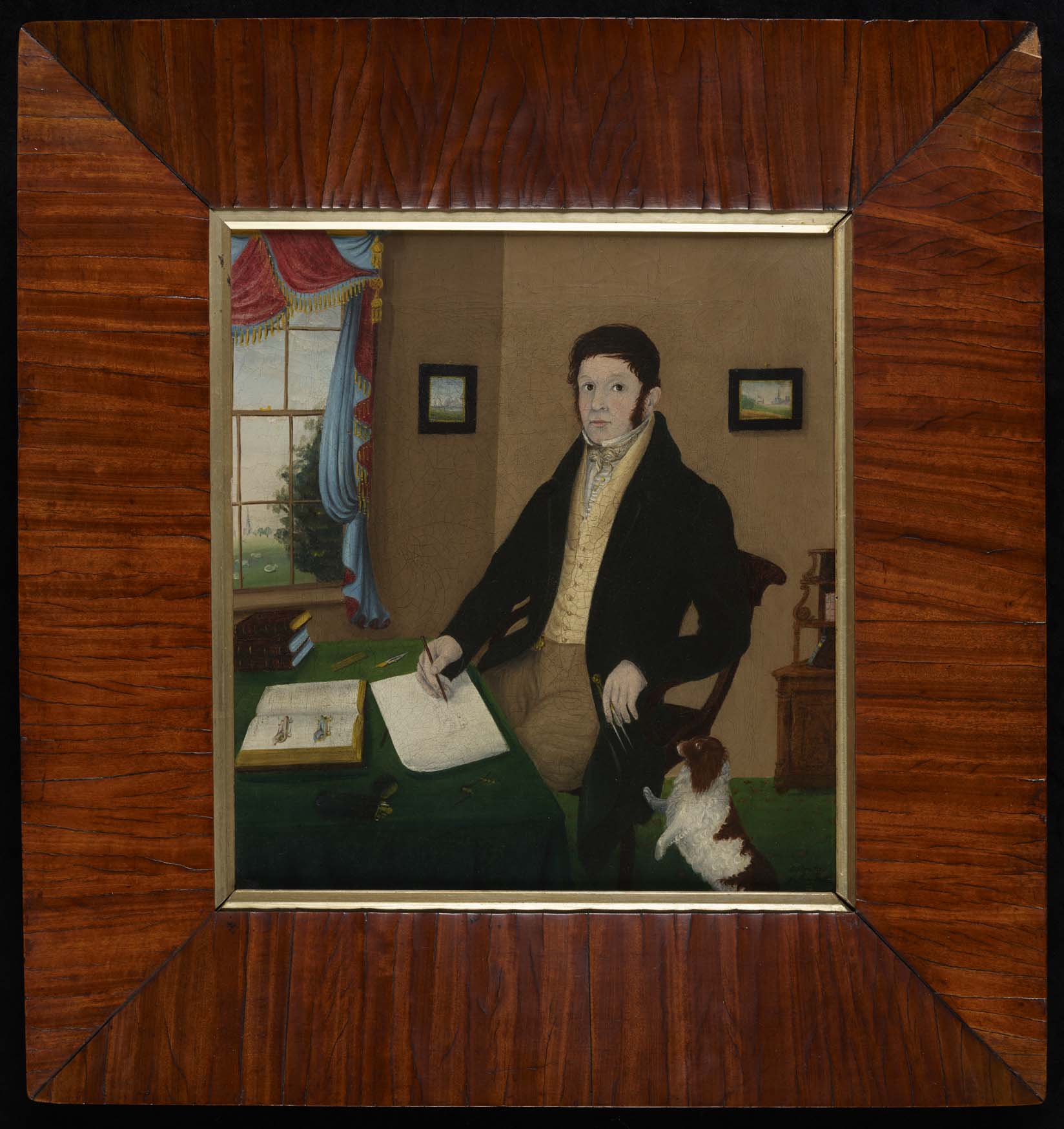 Portrait of George Smith by T. Bradley. Leeds University Library