Be it Tudor bench, art nouveau screen or Regency chair, spotted on a film interior, chances are that it has come from a prop hire company. Chances also are that it has come from Farley, Britain's leading specialist prop hire company for film, TV productions, and events. Farley's own a large collection of original antique furniture, accessories and authentic props. The company's collection started in 1962 and now includes over 50,000 stock items, spanning many centuries of design.
The company is separated into four departments each with their own specialism. Farley is the parent company, and is also the largest division. It is made up of furniture, lighting and objets d'art collected since its inception.
The majority of the collection is composed of original antiques but Farley's also now have some reproduction and contemporary pieces as well as custom made designs by in house workshops which fill the gaps.
Farley's props have featured in countless films and television shows over the years, from Hollywood blockbusters to cult classics.
This visit is led by Kate Dyson, Events Committee member, with a tour by Mark Farley.
COST: £20
LIMIT: 20
CLOSING DATE FOR APPLICATIONS: Friday, 1 December 2023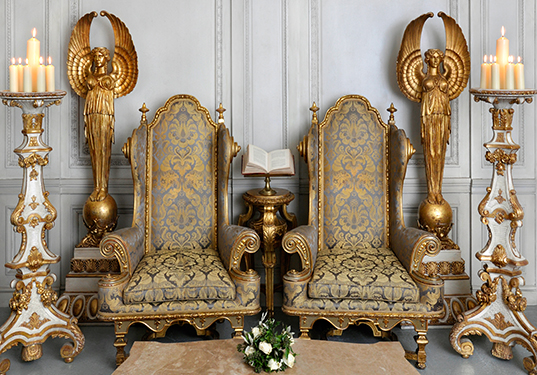 ©2023, Classical and Contemporary Art Hire Ltd.