Charles Jencks (1939–2019), the writer, critic, designer and teacher, defined and refined the disparate and wide-reaching ideas behind Post-Modernism. The Cosmic House, designed in collaboration with the architect Sir Terry Farrell and built between 1978 and 1983, represents a synthesis of his ideas about science and the arts, which are embodied in everything from its front door to its furniture. It is a remarkable testament to the polymathic talents of both Jencks and his wife, the garden designer Maggie Keswick, who with their friends designed everything and integrated art, furniture and ideas into the architecture and design.
Unusually for an interior of this period it remains substantially as it was designed, built and lived in, with all its original bespoke furniture and fittings intact. The newly established Jencks Foundation opened The Cosmic House to the public for the first time in September 2021.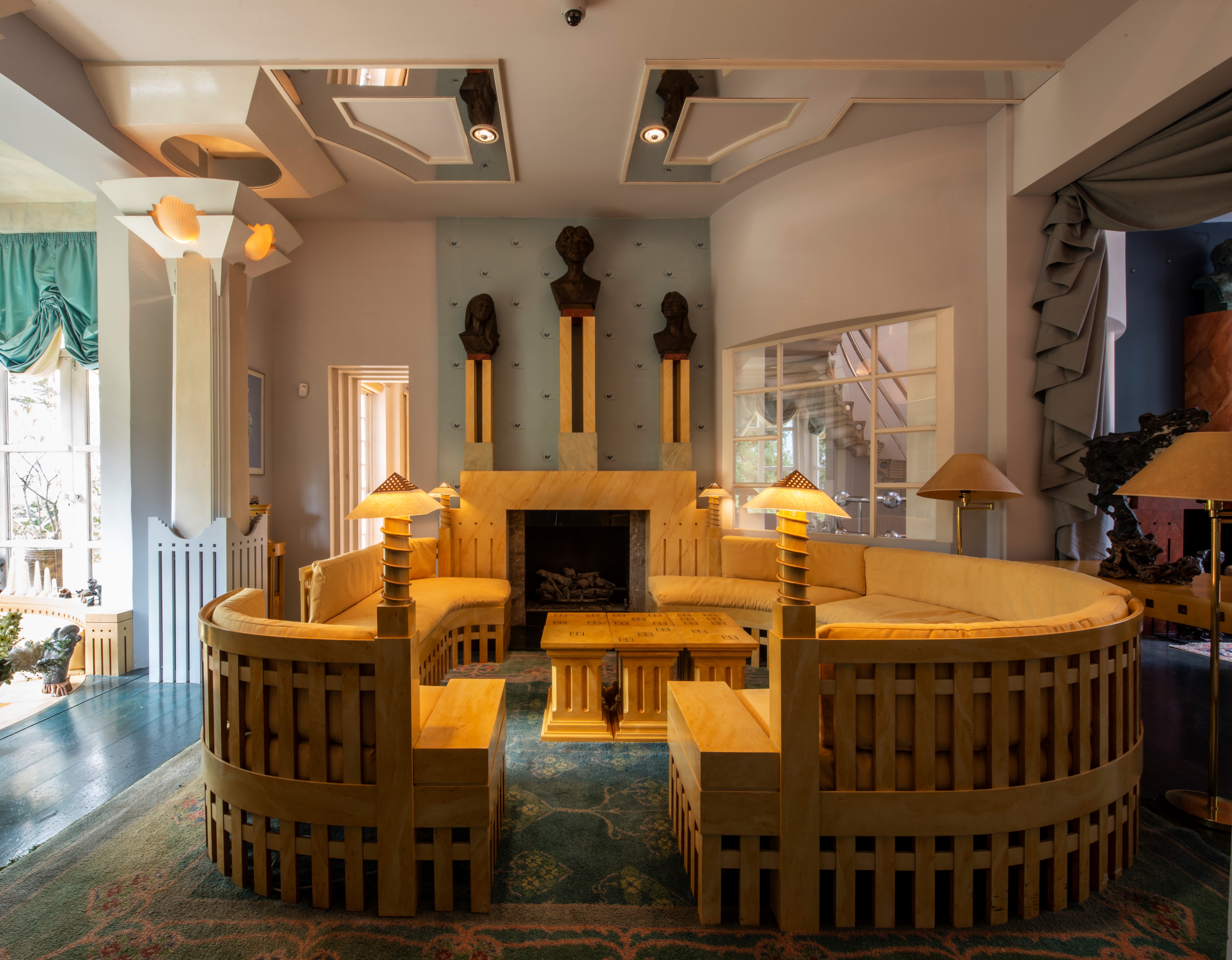 The Cosmic House © Sue Barr
Event cost £20. Please contact events@furniturehistorysociety.org for a place.