This two-day visit is planned to complement this year's joint FHS/French Porcelain Society Symposium, Rococo Across Borders: Designers and Makers (24 and 25 March 2023) and led by FHS member John Whitehead.
On Wednesday 8 February we visit 'Louis XV, Passions of a King', the exhibition at the Chateau De Versailles, with Yves Carlier, Chief Heritage Curator at the Musée National des Châteaux de Versailles et de Trianon and co-curator of the exhibition. For the 300th anniversary of King Louis XV's coronation, the Palace of Versailles is paying homage with this exceptional exhibition. Through more than 400 works, visitors can discover Louis XV (1710-1774) beyond his function as monarch, learning more about his passions, his family life, and his influence on the arts of his time.
We shall also be visiting some of the apartments with Bertrand Rondot, Chief Curator, Furniture and Decorative Arts, at the Musée National des Châteaux de Versailles et de Trianon.
On Thursday 9 February, we will see the Al Thani Collection at the Hôtel de la Marine. Treasures from the collection of Sheikh Hamad Bin Abdullah Al Thani are on display in this historic building and former French Royal Garde-meuble, the former royal furniture storehouse designed to house the royal collections under Louis XV. We will also visit the Historic Apartments of the Intendent of the Garde-Meuble.
This visit is fully subscribed.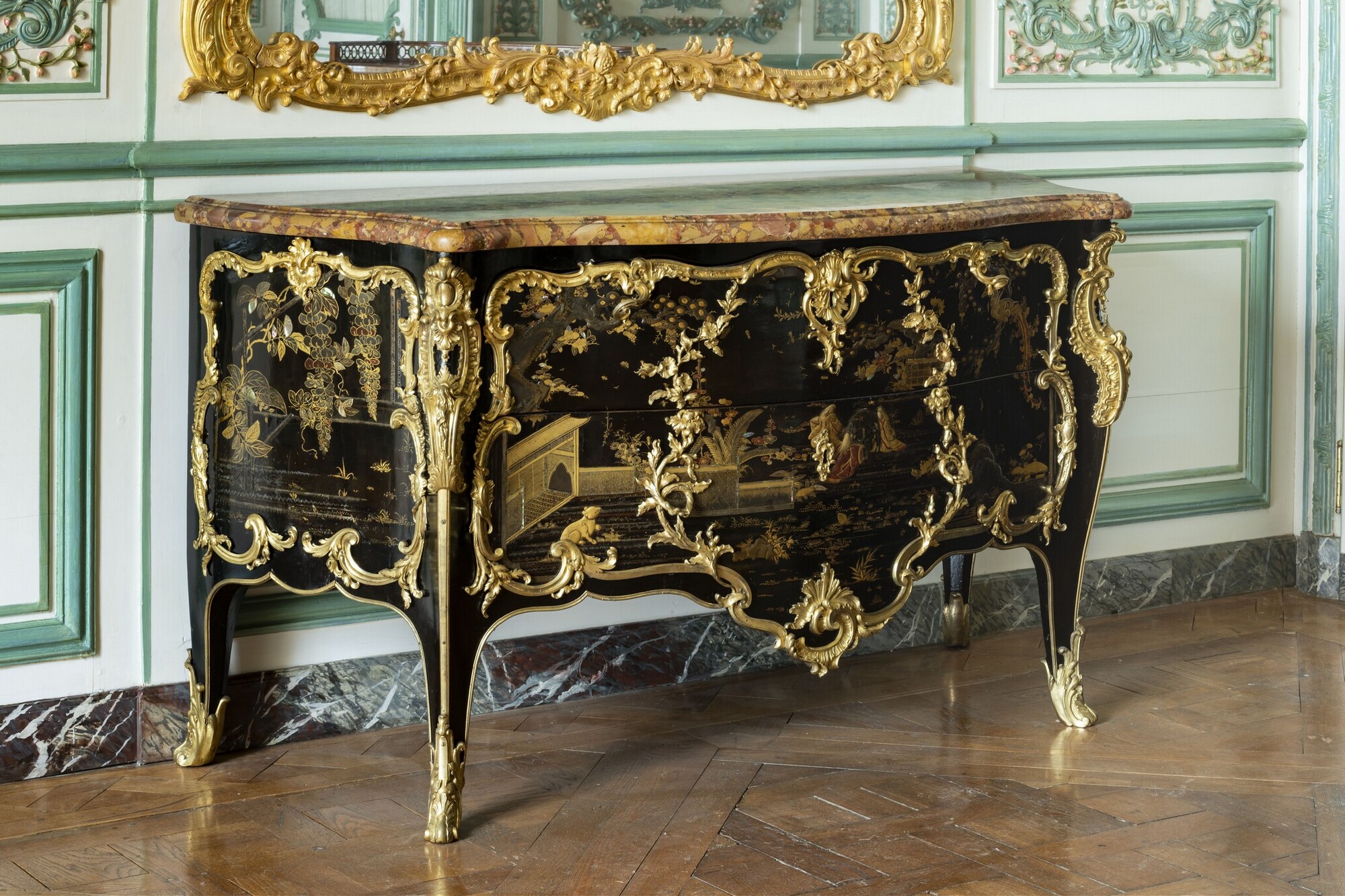 Commode by Bernard van Risanburgh delivered for the Dauphine's apartment at Versailles in 1745