The Freud Museum in London is the final home of Sigmund Freud, the founder of psychoanalysis, and his daughter Anna Freud, the pioneering child psychoanalyst. Freud and his family came to the UK in 1938 from Vienna as refugees from Nazi persecution.
The Freuds were fortunate to be able to bring all their furniture and household effects to London. Freud's study has been preserved just as it was during his lifetime and contains his original psychoanalytic couch which has come to represent the practice of psychoanalysis itself.
During our visit we will also see his desk where he placed his favourite antiquities and the unusual, anthropomorphic chair designed especially for Freud to accommodate his preferred seating posture, with his legs over one arm of the chair.
The dining room contains rustic painted 18th-century Alpine country furniture which came from Anna Freud's and Dorothy Burlingham's country cottage at Hochrotherd, Austria. The Anna Freud room depicts aspects of her work and character, and documents her pioneering work. It contains furniture from her study including her analytic couch.
COST: £25
LIMIT: 20
There are still places available on this visit. Contact events@furniturehistorysociety.org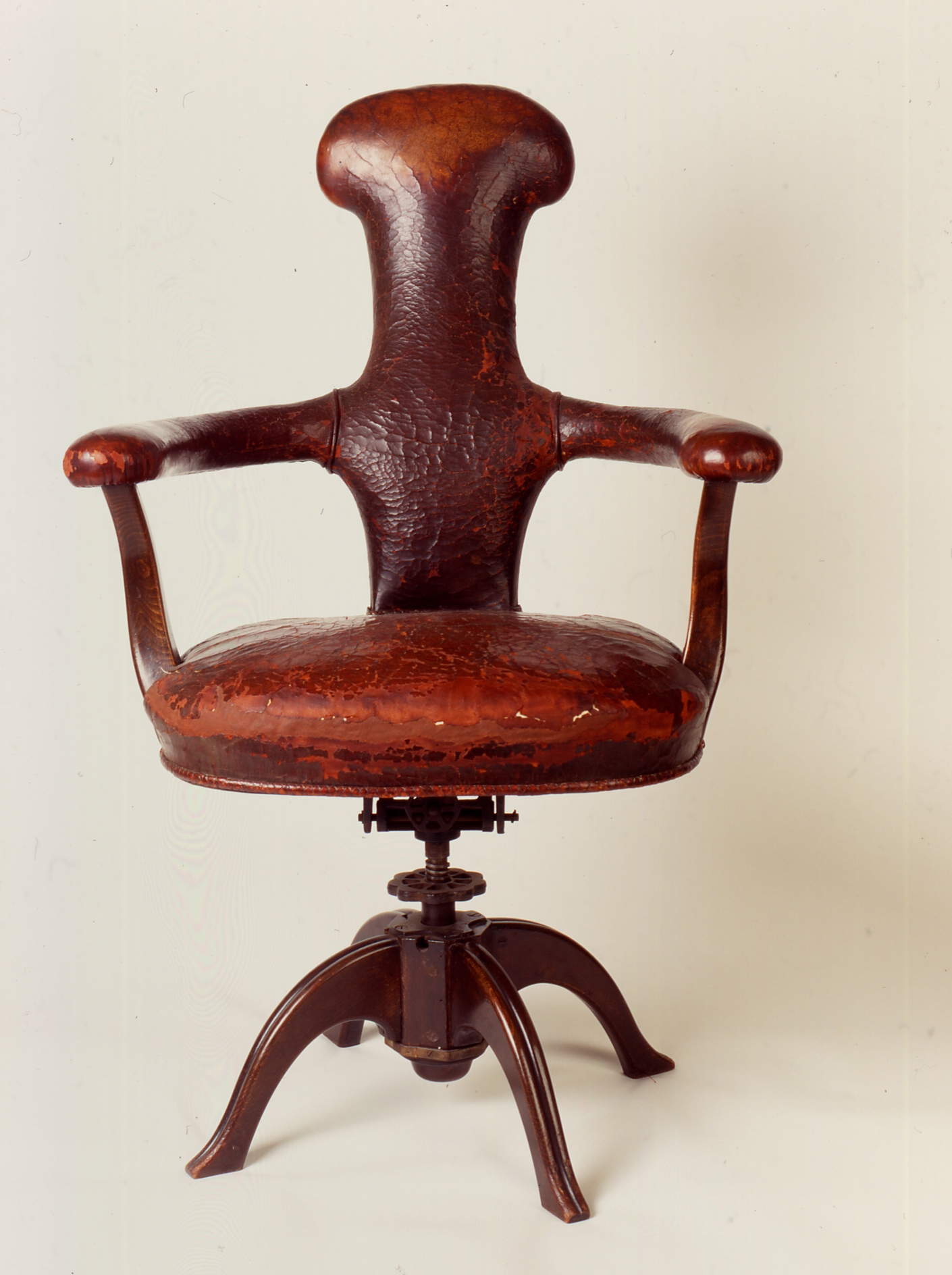 Sigmund Freud's desk chair, by Alex Augenfeld © Freud Museum, London