Rococo Across Borders: Designers and Makers
Joint Symposium with the French Porcelain Society

We are delighted to announce that next spring the French Porcelain Society will be joining forces with the Furniture History Society to hold a two-day symposium on the theme of Rococo Across Borders: Designers and Makers. Using the Versailles exhibition on Louis XV as our starting point, the symposium will broaden out to discuss the geographical spread of the rococo style, the interaction between designers and makers and how print sources disseminated the new style across Europe. We hope to end the symposium with a contribution from contemporary furniture makers and ceramicists who have been influenced by the rococo in their work.
A detailed programme for the day will be available on the FHS Website later in the year and published in the next Newsletter.
Tickets to the Symposium will be available on Eventbrite in early February 2023.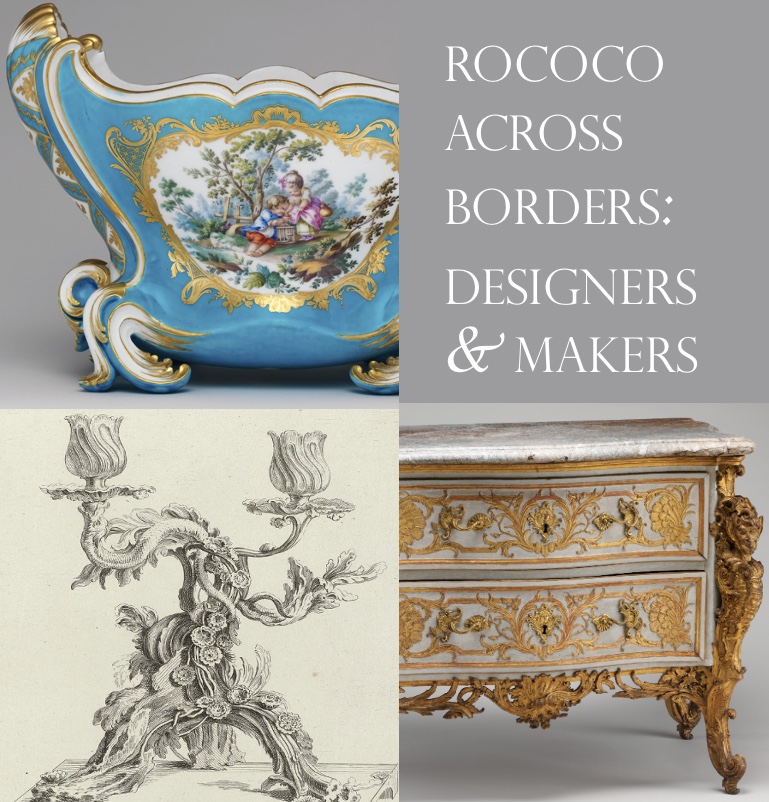 Images courtesy of the Metropolitan Museum of Art, New York