Friday 19 - Sunday 21 May 2023 - Please note new dates due to the Coronation on the 6 May

This study trip focuses on two important collections - the Burrell Collection and the Buccleuch Collection at Drumlanrig Castle and will be led by Charlotte Rostek, freelancer, and project consultant for Dalkeith Palace and William Lorimer, ex Senior General Valuer at Christies and FHS Events Committee member.
The Burrell Collection in Glasgow reopened on 29 March 2022, having been closed for refurbishment since 23 October 2016, with a redisplay and reinterpretation of the furniture collection of over 500 objects. Donated in 1944 by wealthy Glaswegian shipping magnate, businessman and respected art collector Sir William Burrell (1861–1958) and his wife Constance, Lady Burrell (1875–1961), the furniture collection includes chairs, chests, tables, beds and bedheads, stools, fireplaces, hutches and court cupboards. Most of the furniture was made in England, with just a few pieces known to have originated from Wales and Scotland, and some Continental examples.
Drumlanrig's rich history was created over many generations and five centuries by the Douglas family and their descendants, the Dukes of Buccleuch and Queensberry. Our visit will be led by Crispin Powell, archivist to the current Duke & Duchess, and will include an examination of the two 17th century cabinets by Andre Charles Boulle which bring the spirit of Louis XIV to the grand drawing room.
This visit is now full. To be put on a waiting list contact events@furniturehistorysociety.org.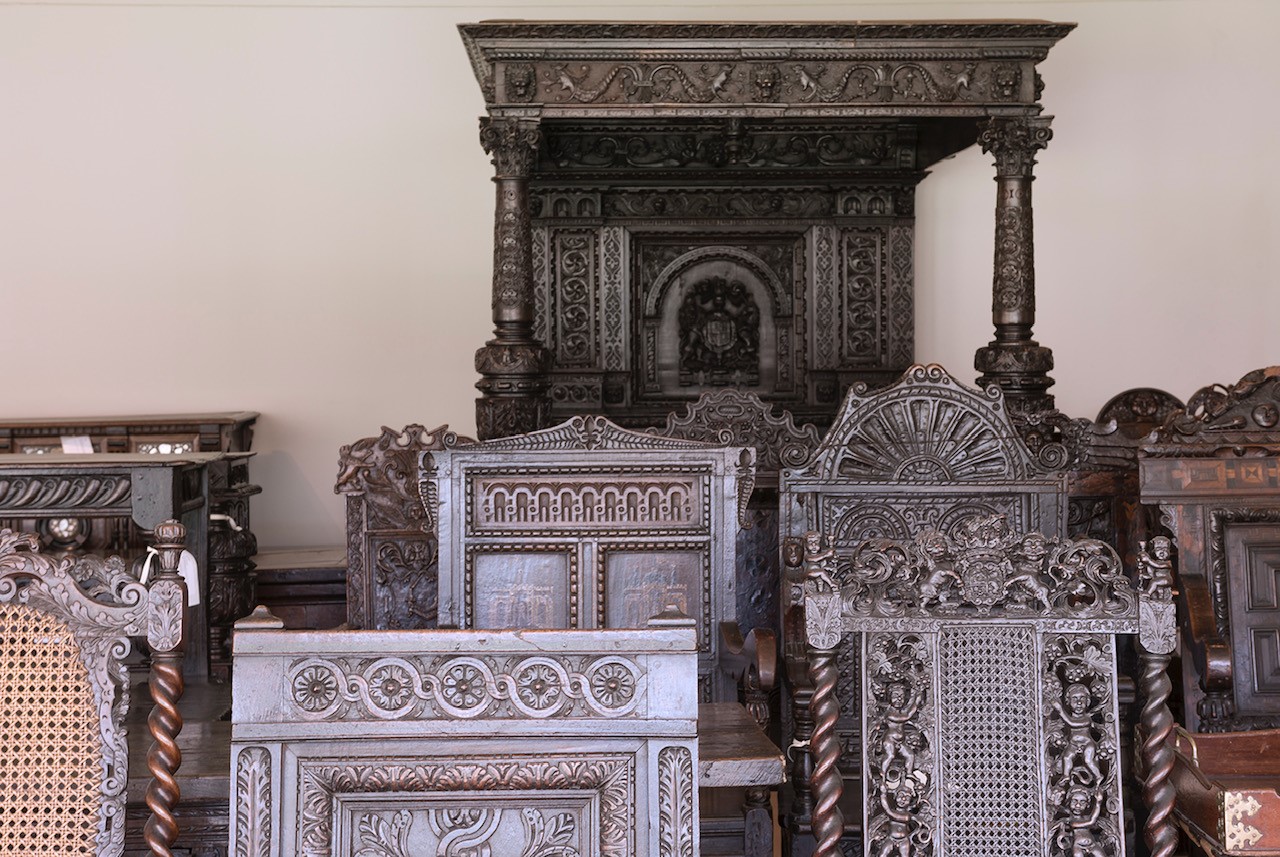 Furniture in the Burrell Collection