Our spring study weekend will visit of some of the great Derbyshire country houses as well as some lesser-known historic properties. The itinerary is subject to confirmation, but we plan to visit Renishaw Hall, home of the Sitwell family for 400 years, and Haddon Hall, owned by Lord and Lady Manners. Unmodernised since the seventeenth century, Haddon retains much of its fifteenth and sixteenth century fabric, including frescoes and panelling and the Medieval banqueting hall with its original dais table.
No visit to Derbyshire would be complete without visiting the two great houses of the Dukes of Devonshire, Hardwick Hall and Chatsworth. At Hardwick, we will see the 'Sea-Dog Table', one of the best examples of Elizabethan furniture in the care of the National Trust, and the newly-conserved Gideon tapestries, purchased by Bess of Hardwick in 1592/3. Chatsworth boasts one of the most magnificent state apartments of any English country house, furnished by the first Duke of Devonshire in the late-seventeenth century with elaborate woodcarving, mural painting, marquetry cabinets, silverware and Delftware pyramids. We will also visit Buxton Pump Room and Assembly Rooms, recently restored and considered to be the best of architect John Carr's great rooms.
Sunday will be dedicated to the extensive collections of Kedleston Hall, an eighteenth-century mansion with Robert Adam interiors and many original furnishings, including furniture designed by Robert Adam and John Linnell, and a rococo state bed by James Gravenor. By contrast, Kedleston's 'Eastern Museum' contains furniture and objects acquired in South Asia and the Middle East by George Nathaniel Curzon, Viceroy of India.
The study weekend is organised and led by Amy Lim, curator at Buscot Park and Events Committee member. We will be staying at the New Bath Hotel & Spa, Matlock, a Georgian spa hotel with an outdoor swimming pool fed by naturally warmed spring water.
To express interest, please contact the Events Secretary at events@furniturehistorysociety.org.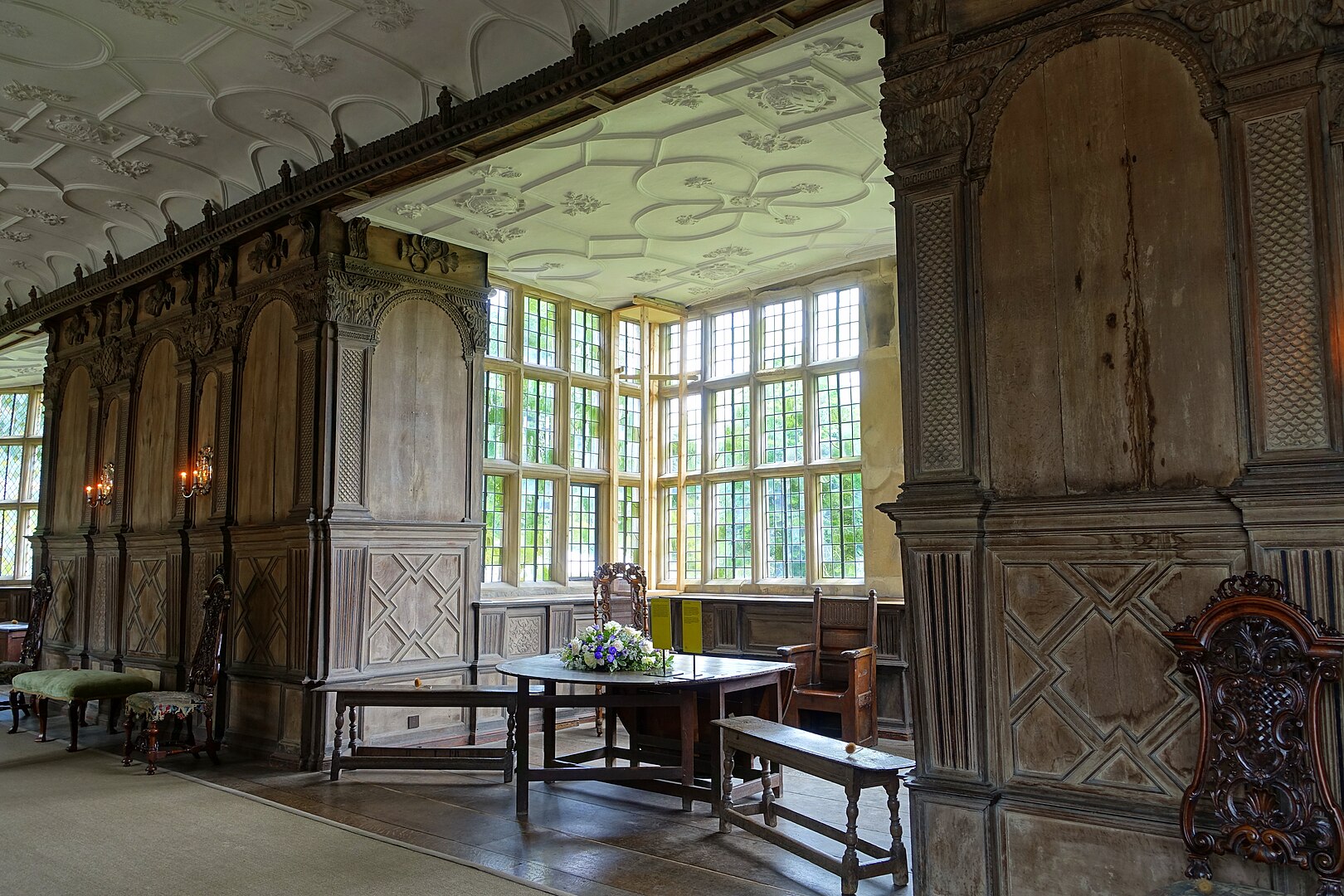 Long Gallery, Haddon Hall