This 2-night, 3-day visit, organised by Maude Willaerts (Events Committee member and Assistant Curator in the Performance, Furniture, Textiles and Fashion Department at the V&A), will focus on Brussels and its world-renowned Art Nouveau architecture, interiors and furniture. In the recent years, much attention has been given to Belgian Art Nouveau heritage: Brussels became the Art Nouveau Capital of 2023, private houses (re)opened to the public and iconic interiors were restored and redisplayed. The trip will provide access to private collections and buildings and include exclusive curator-led tours of museums and houses.
Visits will include a tour of the newly opened, and meticulously preserved, Solvay House by Victor Horta. The architect conceived every detail of the building – listed as a UNESCO World Heritage Monument – and its opulent interiors, including its lavish furniture, carpets, and light fittings. We will then visit the Art and History Museum which Art Nouveau collections contain the interiors of the 1912 Wolfers Frères jewellery shop by Victor Horta. Its original furniture, recently restored, is beautifully laid out in a gallery of similar dimensions to the ones of the iconic shop, and the cases present some of the best examples of Art Nouveau jewellery and chryselephantine sculpture, including the Sphynx Mystérieux.
The Hanon House will be our next stop. The only Art Nouveau building created by the architect Jules Brunfaut, it presents an interesting example of architecture unifying the French and Belgian interpretations of the style. The house opened to the public, with its newly restored façade, in June 2023 and dedicates its first exhibition to the works of furniture designers and architects Henry van de Velde, Gustave Serrurier-Bovy and Paul Hankar. A guided visit will highlight important objects from the private Belgian Art Nouveau collection of Jonathan Mangelinckx.
The above itinerary will be supplemented by additional visits selected from the abundance of iconic Art Nouveau venues and collections accessible in the European Capital. This immersive study trip will also include dinners and refreshments in historic Art Nouveau restaurants and cafes.
To express interest, please contact the Events Secretary at events@furniturehistorysociety.org.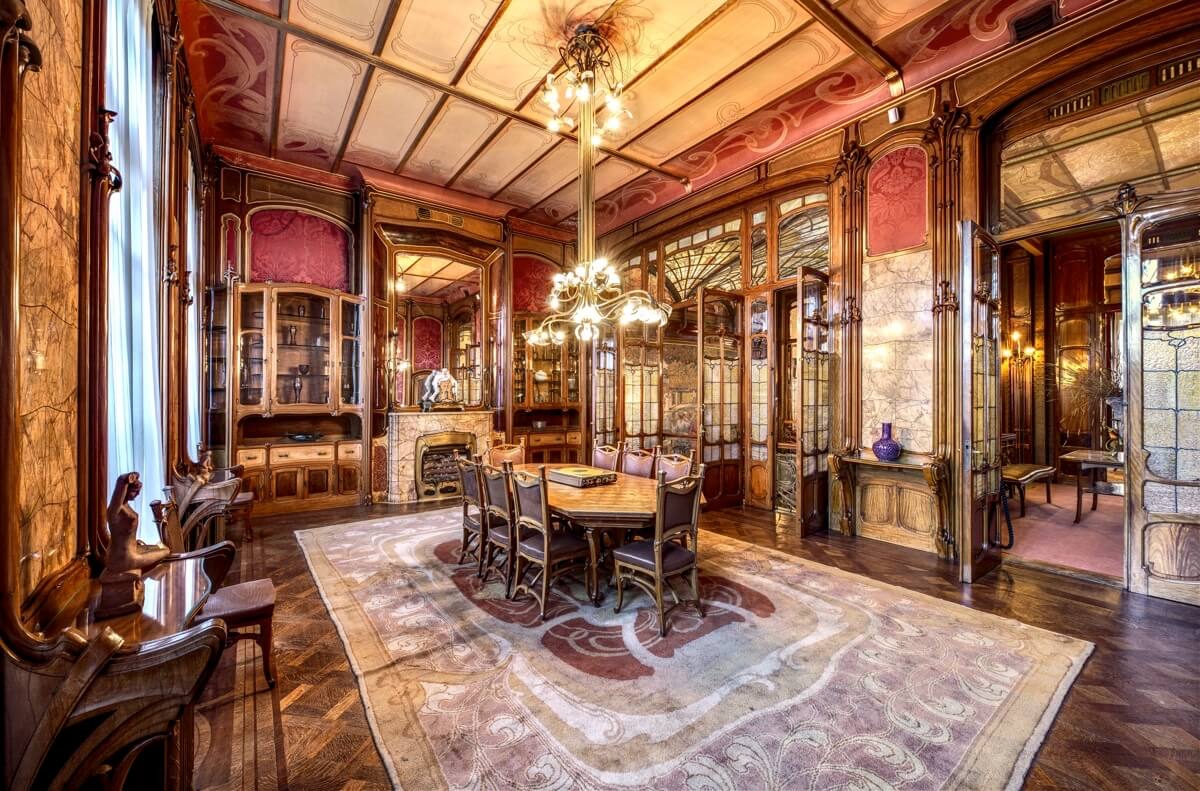 Hotel Solvay Salon