"All kinds of furniture…in the neatest, cheapest, and newest mode": British Cabinetmakers in the Early American South
Daniel Kurt Ackermann is Chief Curator and Director of Collections, Research, and Archaeology at Old Salem Museums & Gardens and the Museum of Early Southern Decorative Arts (MESDA). He has curated a wide range of exhibits at the museum including "Black and White all Mix'd Together": The Hidden Legacy of Enslaved Craftsmen and Our Spirited Ancestors: The Decorative Art of Drink. As curator of MESDA he has also managed the renovation and reinstallation of the Museum's study galleries and oversaw the addition of two new self-guided galleries. He serves as the American secretary for the Regional Furniture Society of Great Britain.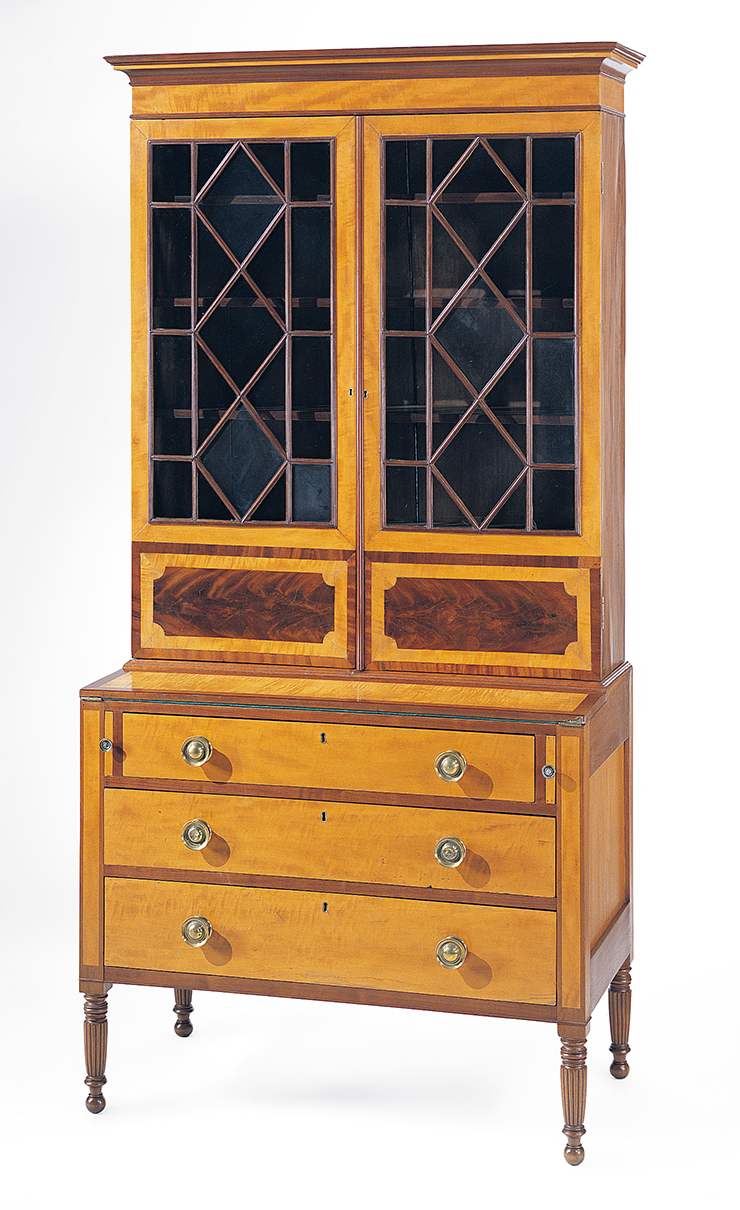 Inlaid desk and bookcase in two parts by Robert Walker, Charleston, South Carolina, United States of America, 1812-20. Museum of Early Southern Decorative Arts, Gift of the Estate of O. Edward Freeman, Jr.
Daniel began his career at the Metropolitan Museum of Art in New York where he was the Tiffany & Co. Foundation Curatorial Intern in American Decorative Arts. He holds a degree from the College of William and Mary, the University of Virginia, and a PhD in art history from the University of North Carolina at Chapel Hill.
This lecture is free for FHS Members, £5 for non-members. To make a payment, please click here. The Event Code is PEZABU.