This visit to Syon will focus on the dramatic Robert Adam interiors and key pieces of furniture. In the State Dining Room we will see the clock acquired by the 2nd Duke and made in England by Swiss clock maker Benjamin Vuilliamy and the ornate Adam designed pier tables and remnants of the state dining table.
In the Long Gallery we will see the false bookcase within Adam's design of 62 Corinthian pilasters, gilded and painted, along with classical trailing stucco mouldings which replaced the heavy Jacobean panelled walls. The Print Room contains important pieces of furniture from the 17th century including a secretaire and desk with tortoiseshell and brass inlay, designed by Andre Charles Boule.
This visit will include Queen Victoria's room where she stayed when young, plus that of her mother the Duchess of Kent, also the Store rooms which are not on view to the public. The visit ends with tea in the Drawing Room.
COST: £28 INCLUDES TEA/COFFEE
LIMIT: 20
CLOSING DATE FOR APPLICATIONS: FRIDAY 29 NOVEMBER 2019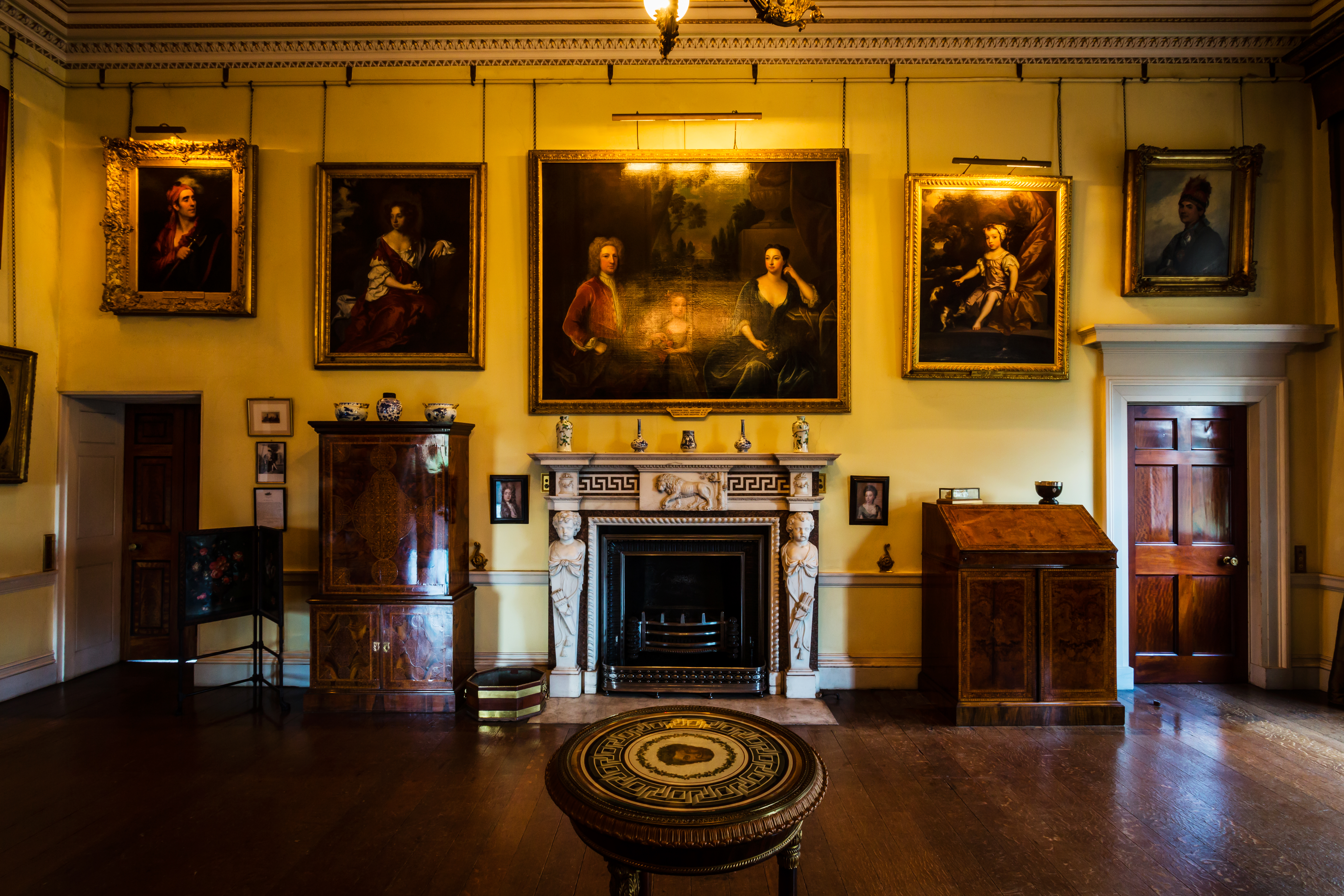 The Print Room, Syon House