11th Nov /
2019
FHS Visit - Aston Hall & St Mary's College Oscott, Birmingham
Aston Hall, Trinity Road, Aston, Birmingham B6 6JD St Mary's College, Oscott, Chester Road, Sutton Coldfield, Birmingham B73 5AA Monday, 11 November 2019 11.30am - 4pm
We will start our day at Aston Hall a leading example of the Jacobean prodigy house situated in a picturesque public park. Designed by John Thorpe, it was built between 1618 and 1635 for Sir Thomas Holte and home to James Watt Junior from 1817-1864. The house contains outstanding panelling and plasterwork. In 1864 the house was bought by Birmingham Corporation, becoming the first historic country house to pass into municipal ownership. It is still owned by Birmingham City Council managed by the Birmingham Museums Trust and a major renovation project was completed in 2009. The furniture reflects collecting of the last 150 years, with much early oak furniture and other pieces reflecting the different periods of alterations and additions to the house.
After lunch at Aston Hall we will visit St Mary's College, Oscott the Roman Catholic seminary of the Archdiocese of Birmingham in England and one of the three seminaries of the Catholic Church in England and Wales. During our tour with the curator Naomi Johnson we will learn about its fascinating history and see the chapel, library, cloisters and museum. In 1837 A. W. Pugin was introduced to Oscott and replaced the previous architect Joseph Potter of Lichfield. His work in the chapel includes the altar constructed by medieval fragments and wooden sculptures and the pulpit where John Henry Newman preached his sermon, later known as 'The Second Spring', during the first synod of the restored Catholic hierarchy in 1852.
COST: £60, INCLUDES LUNCH
LIMIT: 20
PLACES STILL AVAILABLE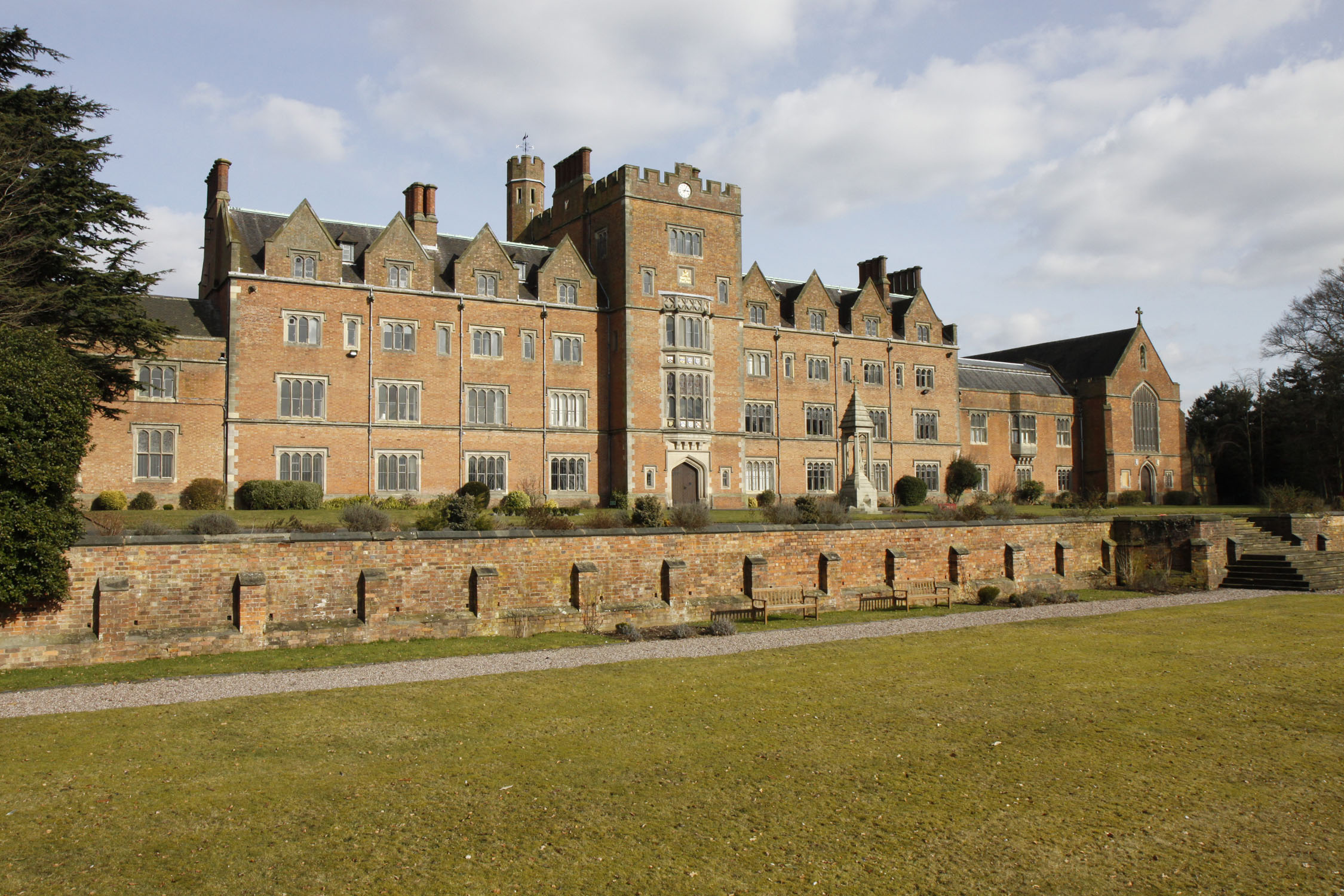 St Mary's College
Contact events@furniturehistorysociety.org to register interest.
Back
Previous
Next