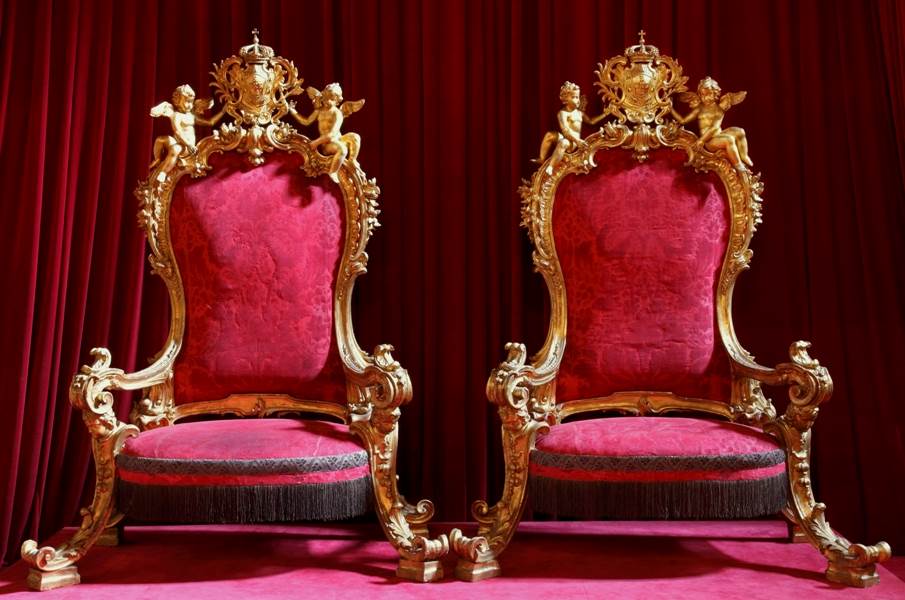 The Royal Thrones at Ajuda Palace
This Spring study trip seeks to provide an overview of the extraordinary cultural wealth of Lisbon and its collections of furniture and decorative works of art. As a global power, Portugal entertained close links with the rest of Europe, Asia and South America, which are reflected in the wide array of materials and techniques employed in their furniture making. Amongst other visits, the trip will include tours to the major royal palaces Ajuda, Queluz and Pena, the Fundação Ricardo do Espírito Santo Silva (FRESS) with its exceptional furniture collection and conservation studios, the newly re-opened furniture galleries at the Museu Nacional de Arte Antiga, the pietre dure chapel of St John the Baptist at the Igreja de São Roque and the elegant 18th French galleries at the Gulbenkian Foundation.
This visit and be organised and lead by Dr Wolf Burchard.
LIMIT: 23 members
CLOSING DATE FOR APPLICATIONS: Friday, 3 February 2019
Application forms will be available later in the year. Please contact the Events Secretary to express interest.
If you are interested in applying for a grant please express early interest as Grant applications will need to be received by Grants Committee by the 7 January 2019.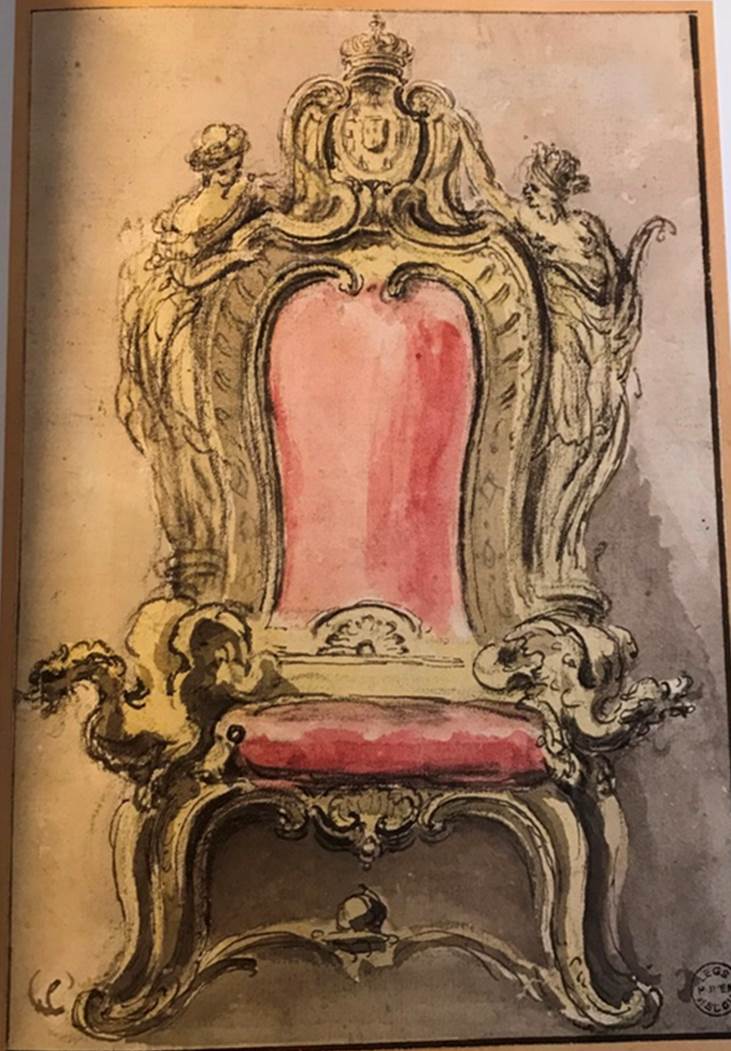 Design for an 18th century Portuguese Throne, destroyed in the Great Earthquake