In Sparkling Company: 18th-Century British Glass and Recreating the Northumberland House Drawing Room
by
Dr Christopher Maxwell and Mandy Kritzeck, The Corning Museum of Glass, New York State
Sunday, 20 June 2021 at 19.00 (BST)
In May 2021 the Corning Museum of Glass opened the special exhibition 'In Sparkling Company: Glass and the Costs of Social Life in Britain during the 1700s,' with an accompanying publication [https://shops.cmog.org/sparkling]. The exhibition draws on the Museum's extensive collection of tableware, lighting, and accessories and includes loans from 10 major institutions, including 5 in the U.K. From plate glass to East India trade, science to slavery, costume to confectionary, it presents a survey of the many innovations, functions and meanings of glass in Britain during the 'age of politeness'.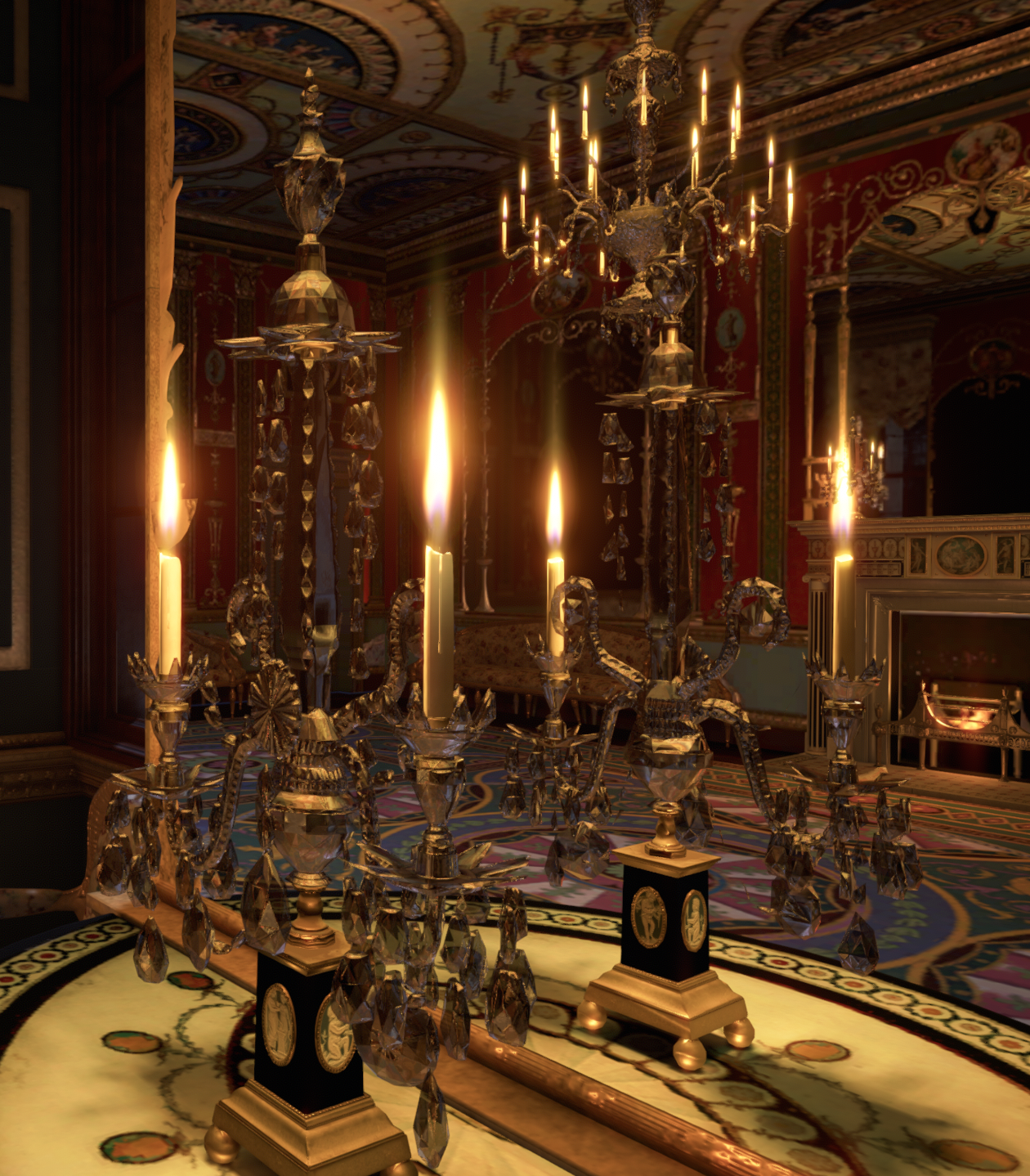 The Northumberland House Drawing Room
Among the highlights of the exhibition, are the remaining panels of the glass drawing room designed by Robert Adam for the 1st Duke of Northumberland in the early 1770s. Conserved for the exhibition and lent by the V&A, they are displayed in Corning alongside Adam's original colour design drawings, on loan from Sir John Soane's Museum. In addition, Corning has led a multi-year project involving numerous stakeholders to bring this now-lost interior back to life through virtual reality.
Dr Christopher Maxwell, Curator of Early Modern Glass at The Corning Museum of Glass, exhibition curator and editor of the accompanying publication will be talking us through the exhibition and Mandy Kritzeck, Digital Media Producer and Project Manager, will explain the making of the Northumberland House virtual reality reconstruction.

Dr Maxwell studied at the Universities of Cambridge, London and Glasgow. The topic of his dissertation research was the dispersal of the Hamilton Palace collection and he recently completed a MPhil in Nazi-era provenance. He is currently pursuing a MRes in Caribbean Studies at the University of Warwick. Before joining The Corning Museum of Glass, Maxwell held curatorial positions at the Victoria and Albert Museum and the Royal Collection Trust.
Mandy Kritzeck leads the in-house digital media production team at the Corning Museum producing over 150 videos a year. She has contributed to many digital media projects at Corning Museum including the Pyrex Potluck website and the museum's first virtual reality experience, The Glass Drawing Room. She is a graduate of the University of Minnesota and the Cooperstown Graduate Program.
This event is free for FHS Members. Tickets for non-members cost £5. To pay for this event, please click here. The event code is EMYGYD.