The Annual General Meeting for the year ending 30 June 2020. Owing to current Government Covid-19 secure guidelines regarding social distancing and with the safety of our members in mind we have decided to hold this as an online Webinar. Although it will be a shame not to be holding our AGM in the traditional way we will endeavour to arrange a face to face social event early next year.
Joining instructions for this online event will be sent to all members automatically by email.
Talks
Helen Jacobsen, Curator of French 18th-century Decorative Arts, The Wallace Collection, will give a short talk about the outcomes of the Riesener project and will share some of the research findings . For several years, the Wallace Collection has been leading a collaborative project with colleagues at Waddesdon Manor and the Royal Collection to learn more about the furniture by Jean-Henri Riesener (1734-1806) in their collections. (See also Other Notices for a lecture series on this topic).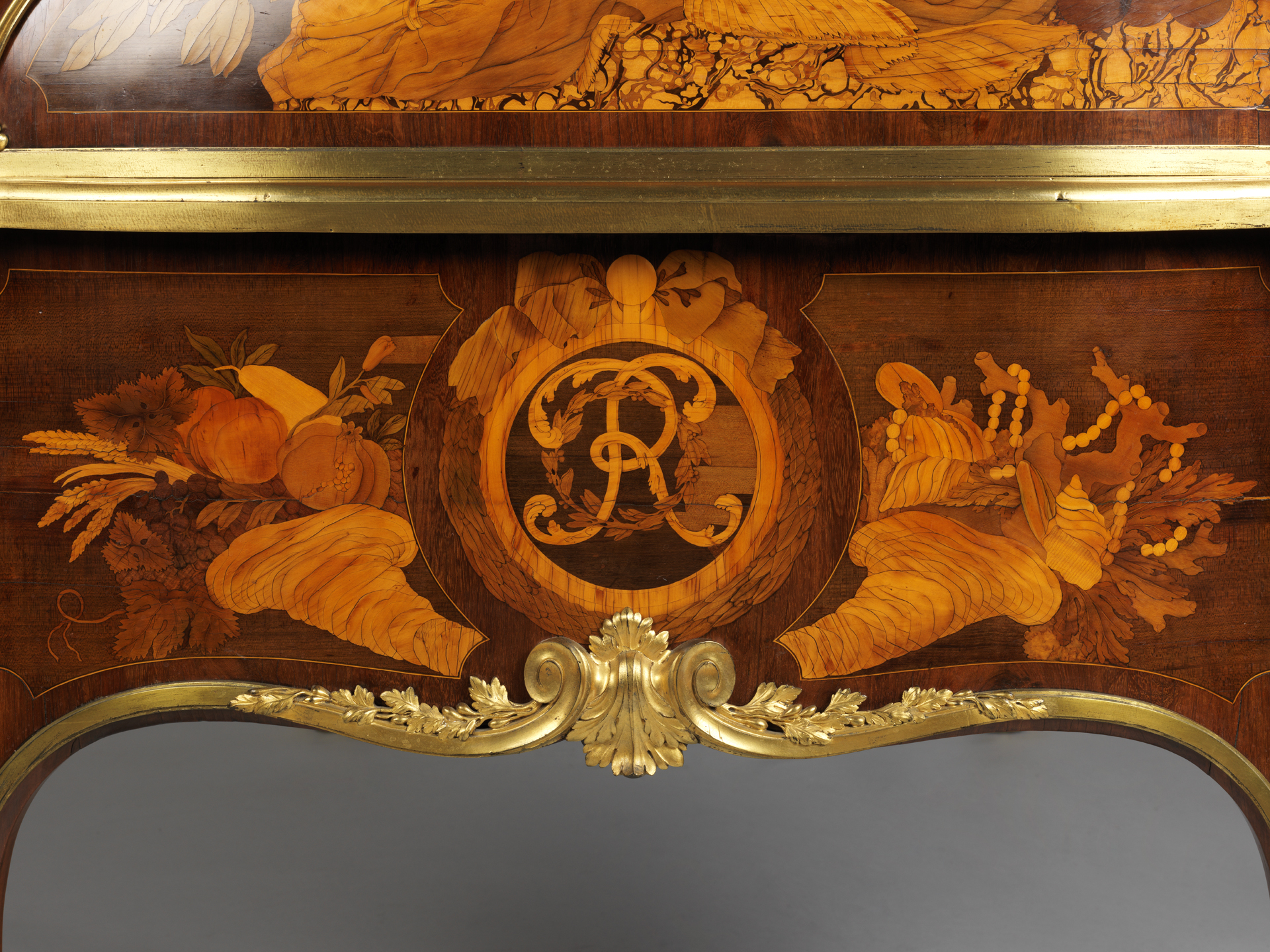 Jean-Henri Riesener, detail from the roll-top desk made for the comte d'Orsay, c. 1770 (Wallace Collection, F102)
Philip Hewat-Jaboor, Chairman of Masterpiece Fair, will talk about the Art Market response to the Coronavirus pandemic, the creation of this year's online Masterpiece Fair and future plans.
Claire Davies, Deputy Director and Curator of Handel & Hendrix in London will talk about the display, interpretation and collection management considerations of the Hallelujah Project, a project to complete the restoration of Handel's House at 25 Brook Street.