FHS Notices
/
Published on Tuesday, 31 March 2015
Venice in Trust - Venetian Stories from National Trust Properties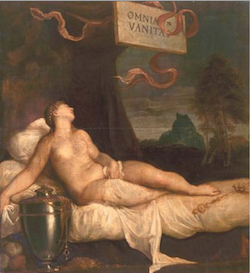 An event at the Royal Geographical Society, 1 Kensington Gore, London, SW7 2AR on Tuesday 12th May 2015 in aid of the Venice in Peril Fund
10th Annual Kirker Lecture -'Venetian Stories from the National Trust' by Helen Ghosh

The 2015 Kirker Lecture will be given by Dame Helen Ghosh DCB, Director General of the National Trust

'Venice in Trust – Venetian Stories from National Trust properties'

As one of the largest conservation bodies in Europe, the National Trust is the custodian of over 350 historic house and gardens. The associated collections contain a variety of Venetian treasures, from artwork and furniture to glass and ceramics. Helen Ghosh will take you on a journey of discovery through some of the National Trust's properties and collections, looking at a selection of these treasures and the stories of the people who brought them there.
Dame Helen Ghosh became Director-General of the National Trust in 2012, having worked in various government departments, most recently as Permanent Secretary at the Home Office. She studied Modern History (BA) and 6th century Italian history (MLitt) at Oxford University. She first visited Venice as a student in 1974 and has visited many times since.
Further information and a booking form can be found if you click here
Other categories
Back
Next