General News
/
Published on Sunday, 25 February 2018
EXHIBITION - INNOVATION & COLLABORATION: THE EARLY DEVELOPMENT OF THE PENDULUM CLOCK IN LONDON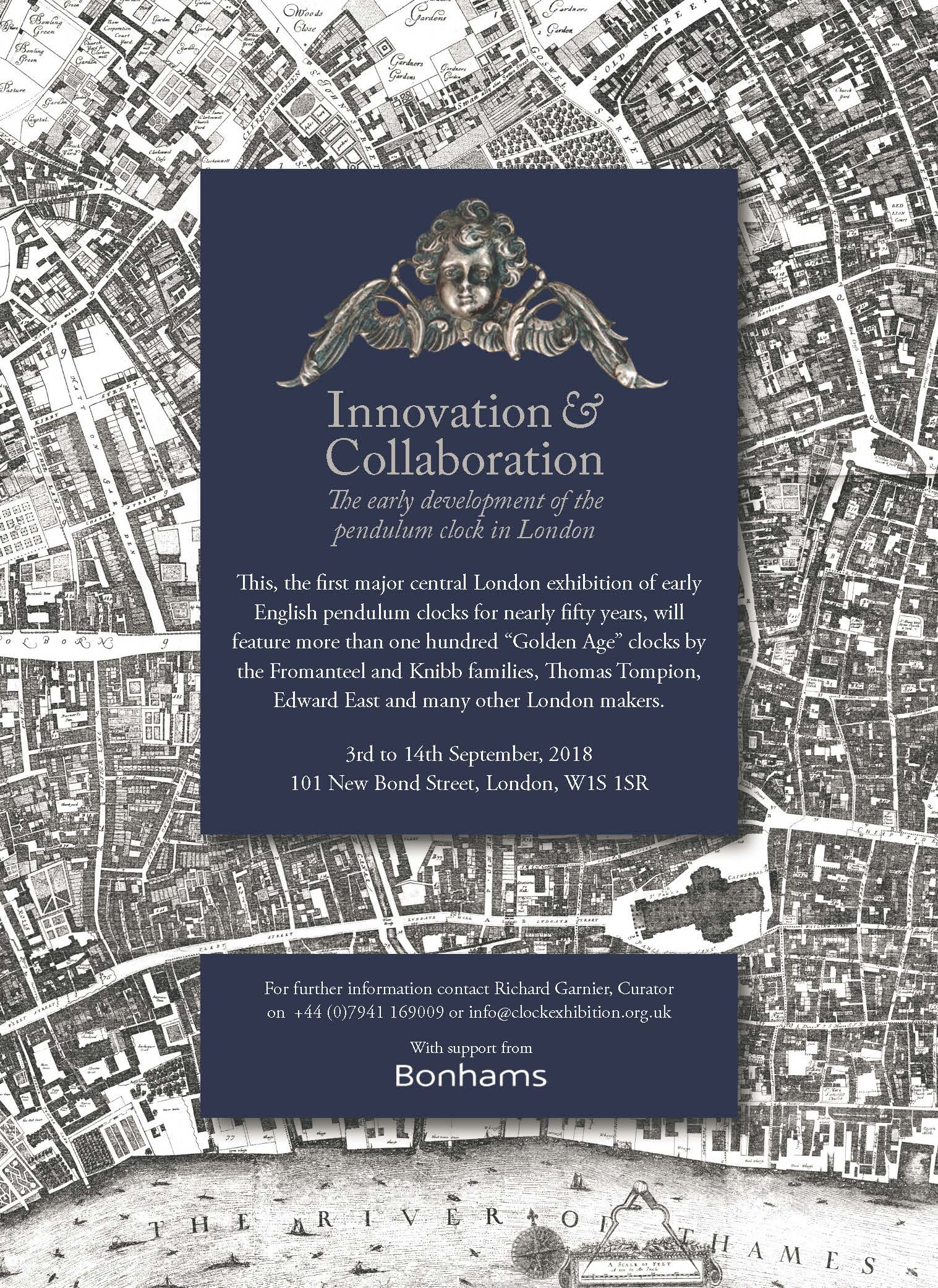 Monday, 3 September - Friday, 14 September 2018
Bonhams, 101 New Bond Street, London, W1S 1SR
The aims of the exhibition are three fold:
- to tell the story of the development of the early pendulum clock;
- to explore evidence of collaboration between early makers; and
- to attempt to set the clock makers' endeabours in the context of their day, in relation to the social, cultural, scientific and business climate of the time.
The exhibition with include examples of clocks from a wide range of makers but will focus on the most important London workshops of the period, including:
- the Fromanteel family and associates,
- the Knibb family and associates,
- Edward East and his associates,
- Thomas Tompion and his associates.
The exhibition will be accompanied by a fully illustrated book.
For more information, please contact Richard Garnier, Curator at info@innovationandcollaborationexhibition.org.uk
Other categories
Back
Previous
Next