General News
/
Published on Friday, 08 September 2017
2017 FRICK SYMPOSIUM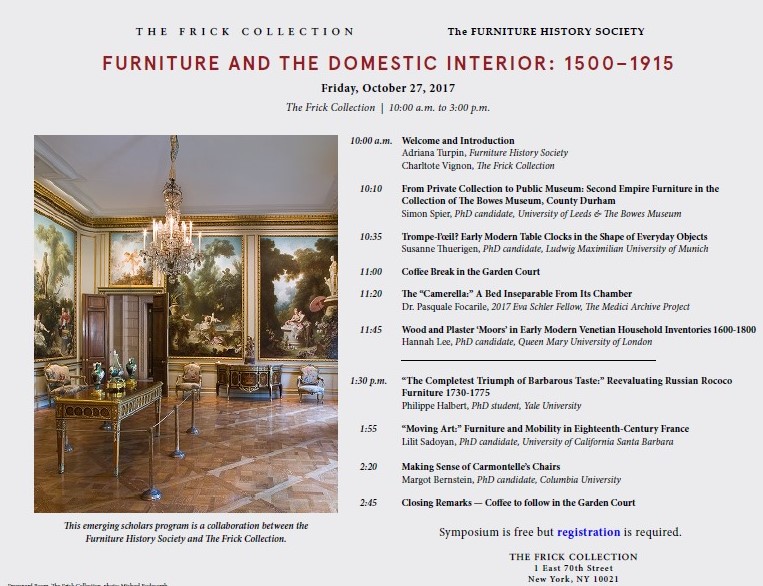 FURNITURE AND THE DOMESTIC INTERIOR: 1500–1915
Friday, October 27, 2017 | The Frick Collection | 10:00 a.m. to 3:00 p.m.
This emerging scholars program is a collaboration between the Furniture History Society and The Frick Collection.
Please see the accompanying flyer for more information and note that the Symposium is free but registration is required.
Venue: The Frick Collection, 1 East 70th Street, New York, NY 10021
Other categories
Back
Previous
Next