Goodwood, one of England's finest sporting estates, lies at the foot of the South Downs. Its three facades with copper-domed turrets look out across a well-wooded park and it has been the seat of the Dukes of Richmond since the late seventeenth century. Originally a Jacobean hunting lodge with gabled wings, it was given a classical makeover when the second Duke of Richmond employed the architect Roger Morris to remodel the great hall (now known as the Long Hall) in 1730.

The house was then extended by Matthew Brettingham in the 1740s who added the Palladian family wing. James Wyatt added a north wing in the 1770s, nearly all of which was demolished in the late 1960s, except for the Tapestry Drawing Room with its beautiful figural chimneypiece by John Bacon and set of Gobelins tapestries. Wyatt also added two new wings at the beginning of the nineteenth century, primarily to house the art collection from Richmond House which had burnt down in 1791. The new wings include the Egyptian Dining-Room, one of the first rooms in this country to embrace the fashionable Egyptian style. The Stable block was designed for the third Duke of Richmond by Sir William Chambers.

The house has a mixture of English and French furniture, including a set of seat furniture by Louis Delanois with its original Lyons silk cut-velvet upholstery. A highlight of our visit will be the Card Room which contains the famous set of Sèvres porcelain commissioned by the third Duke when he was ambassador in Paris.
The house was extensively redecorated in the 1990s under the direction of the current Duke of Richmond. The family wing, which is still occupied by the Duke and Duchess of Richmond, includes the Large and Small Libraries. The latter contains Napoleon's campaign chair, given by the Duke of Wellington to the fourth Duke and Duchess of Richmond as a thank-you for hosting the famous Duchess of Richmond's ball in Brussels just a few days before the Battle of Waterloo.
Closing date for applications Friday, 4 March 2022 (priority will be given to those previously assigned places in 2020).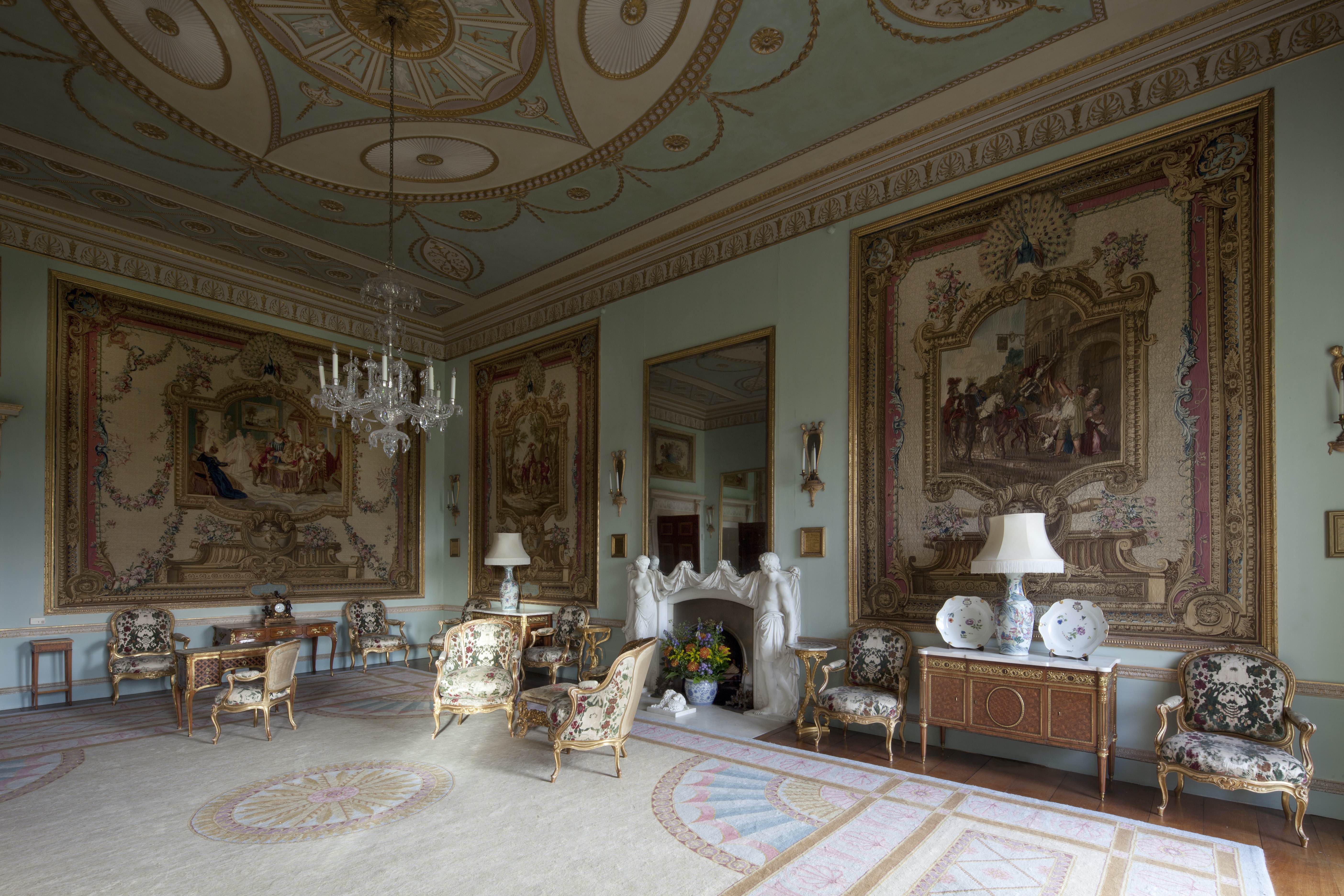 Tapestry Room, Goodwood House. Photograph: James Fennell