George IV 1820-2020: Fresh Perspectives on the King's Furniture Two-day webinar, 3 & 4 October 2020.
To be held as a two-day webinar, 3-4 October. Details to follow. Please check the website for updates. An invitation will be sent to all members. The cost will be greatly reduced and we will contact members who have already booked for this event about refunds.

--

In the bicentenary year of George IV's accession, the Furniture History Society symposium will present new lines of research on the king's long career as a patron and collector of furniture and furnishings. It aims to re-examine the driving forces behind his activities in this field, relationship with makers, activities as a collector, as well as his contemporary impact and longer-term legacy.

Associated events:
We are currently planning a virtual visit to The Royal Collection's George IV exhibition to replace the previously advertised visit.

George IV: Art & Spectacle at The Queen's Gallery will present George IV's life through the art that enriched his world, and brings together Dutch and Flemish masterpieces, magnificent portraits by Sir Thomas Lawrence and Sir Joshua Reynolds, delicate French porcelain, intricate goldsmiths' work and elegant books and drawings.

--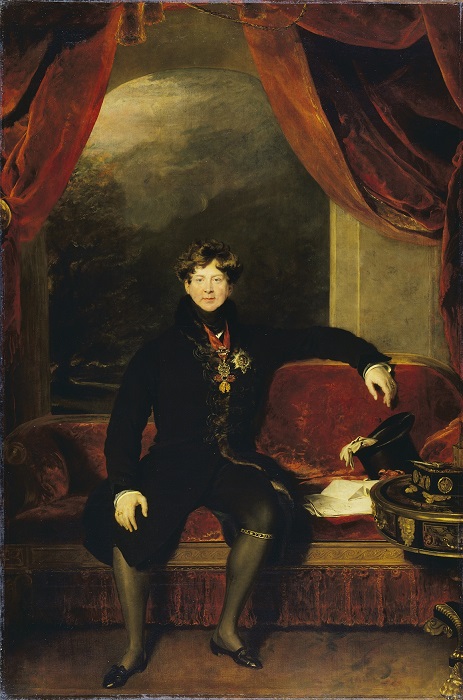 George IV by Thomas Lawrence, 1822 © Wallace Collection, London