George IV 1820-2020: Fresh Perspectives on the King's Furniture The Wallace Collection, Manchester Square, London W1 3UN Saturday, 28 March 2020
In the bicentenary year of George IV's accession, the Furniture History Society symposium will present new lines of research on the king's long career as a patron and collector of furniture and furnishings. It aims to re-examine the driving forces behind his activities in this field, relationship with makers, activities as a collector, as well as his contemporary impact and longer-term legacy.
Further details will be published in the February Newsletter and on the FHS website.
Tickets to the Symposium will be available on Eventbrite in early February 2020. A detailed programme for the day will be available on the website in the New Year.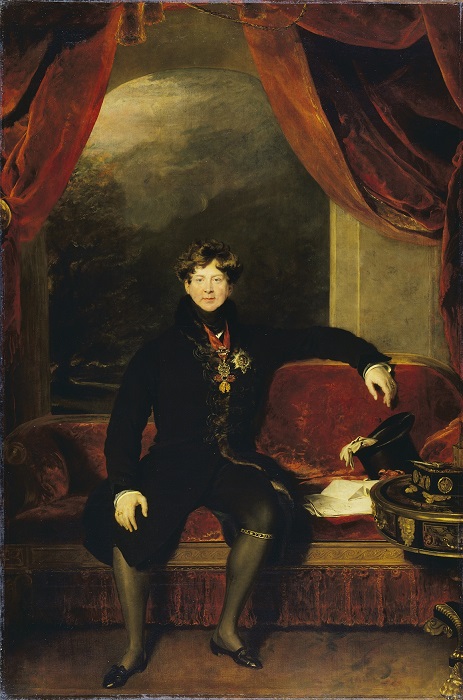 George IV by Thomas Lawrence, 1822 © Wallace Collection, London