Preston Manor, Preston Drove, Hove, Brighton BN1 6SD Brighton Pavilion, 4/5 Pavilion Buildings, Brighton BN1 1EE Tuesday, 7 July 2020 11.00am - 3.00pm
Preston Manor is the former manor house of the ancient Sussex village of Preston, now part of the coastal city of Brighton and Hove. The present building dates mostly from 1738, when Lord of the manor Thomas Western rebuilt the original 16th-century structure (part of which remains inside), and 1905 when Charles Stanley Peach's renovation and enlargement gave the house its current appearance. The manor house passed through several owners, including the Stanfords, after several centuries of ownership by the Bishopric of Chicester and a period in which it was Crown property. We will have a house tour with an emphasis on furniture with the curator of decorative art and the venue officer.
Then continuing the theme of this year's Annual Symposium on George IV we will visit Brighton Pavilion. Begun in 1787 it was built in three stages as a seaside retreat for George, then Prince of Wales, later Regent in 1811. This visit, with David Beevers, Keeper of the Royal Pavilion, will specifically examine new loans from the Royal Collection.
Further details for this visit will be in the May newsletter and on the website.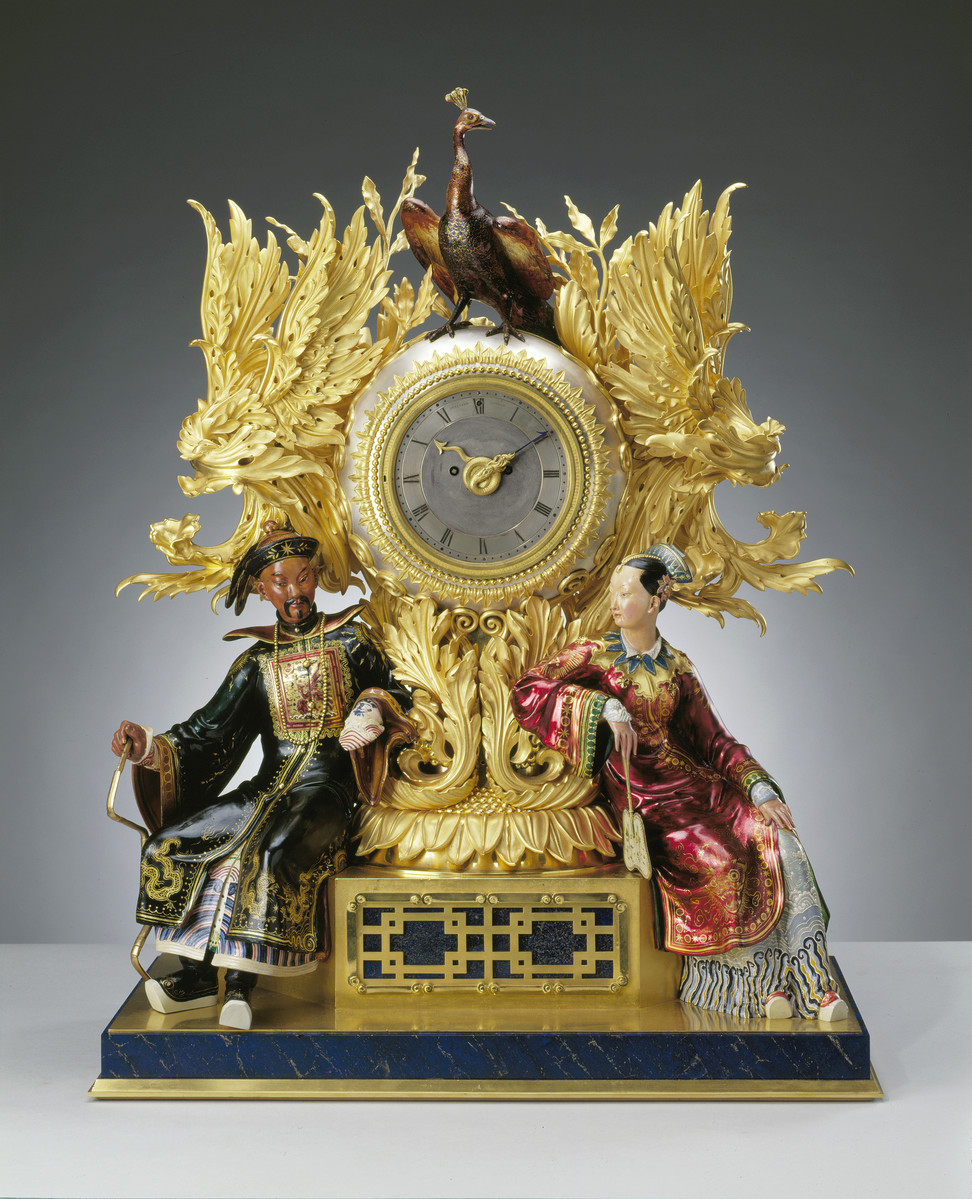 Clock designed for the Banqueting Room of the Royal Pavilion c. 1819. Designed by Robert Jones and made, or compiled, by B. L. Vuillamy. Royal Collection Trust / © Her Majesty Queen Elizabeth II