Museum of the Home (The Geffrye Museum), Geffrye Almshouses, 136 Kingsland Road, Hoxton, London E2 8EA
11.00am – 1.00pm
The Annual General Meeting for the year ending 30 June 2021 will be held at the Museum of the Home (Geffrye Museum). The AGM will start at 11.00 am (coffee from 10.30 am). Details on the meeting and accompanying talks to come.
The Museum of the Home reveals the ways we live and the many meanings of home with evocative displays of rooms and gardens through time and dynamic exhibitions and events. Its home is the beautiful eighteenth-century Geffrye almshouses and gardens in Hoxton, East London.
The Museum will reopen in Spring 2021 after a major redevelopment that will greatly improve access and open up spaces previously unseen by the public in its 100 year history. Much more of the collection will be on display in new galleries highlighting touching personal stories and important universal themes relating to the home.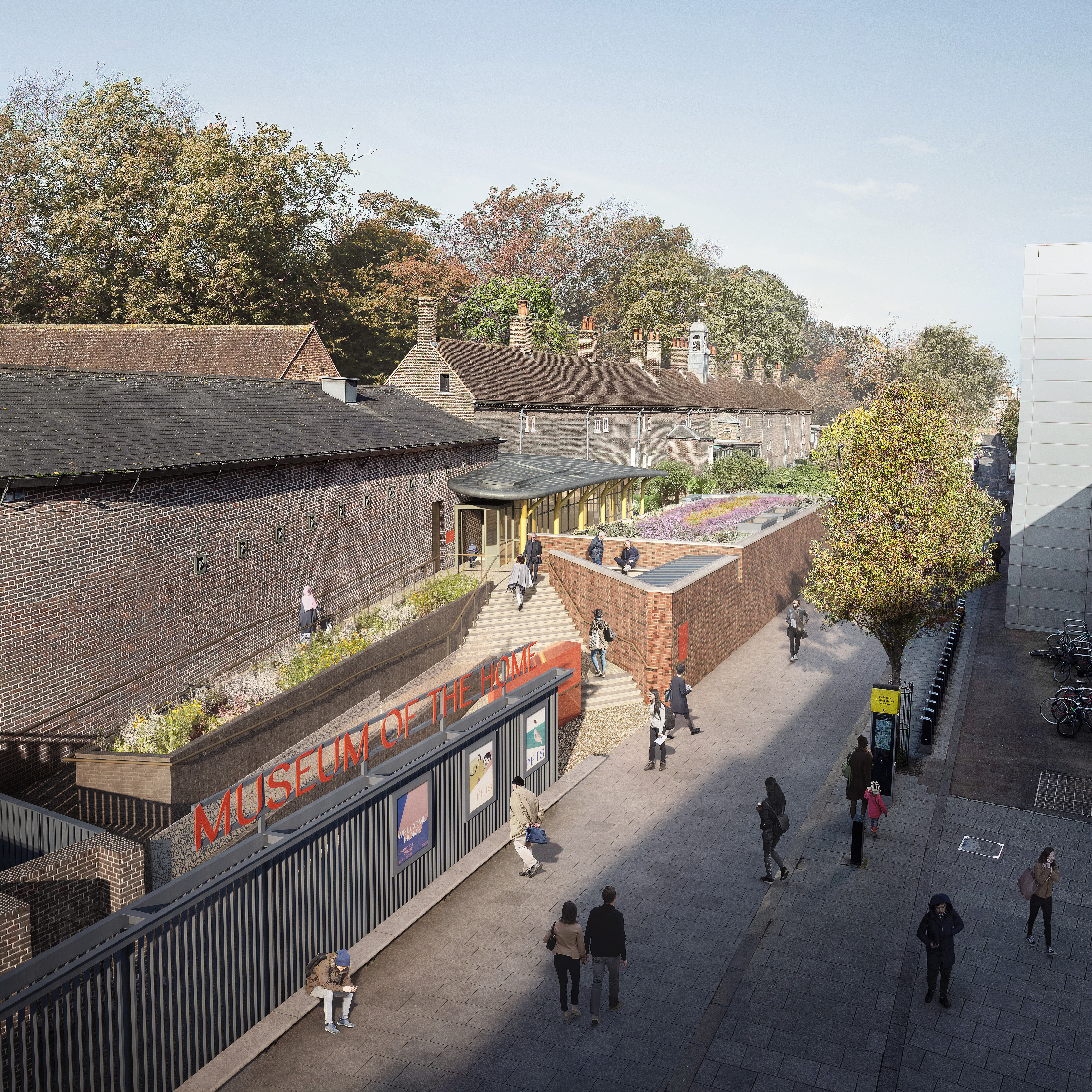 Museum of the Home development. Illustration of the new entrance opposite Hoxton Overground Station. Visual by Secchi Smith, design by Wright & Wright Architects